Next up is the Amboy Crater, an extinct cinder cone in California's Mojave Desert. It lies within a 70 square kilometre lava field, and it looks pretty impressive from up here! Thanks to Art Jones.
Today we are proud to present to you, the 1st Annual* Google Sightseeing Volcano Day! Yes that's right, we have an entire day of posts lined up entirely devoted to volcanoes. Please note: This event may not actually occur annually…
Previously on Google Sightseeing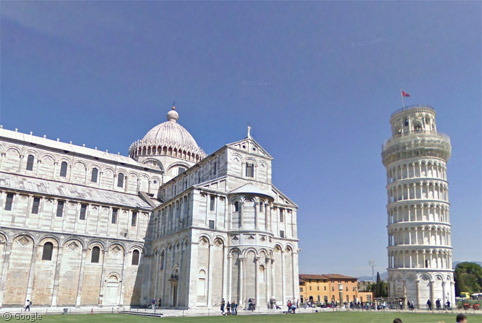 We recently took a look at a number of Churches with twisted spires. Rather more common are Churches with detached…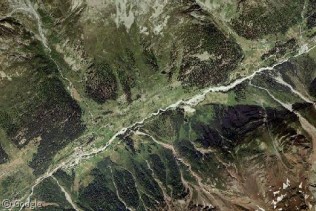 The Street View trike's been at it again, this time in the Swiss Alps visiting the slopes of eleven different alpine resort areas to put you right in the middle of slopes of famed ski resorts, towering mountains, and bucolic trails. Join us for a look at two beautiful valleys in the canton of Valais that surround the largest glacier in the Alps.