Next up is the Amboy Crater, an extinct cinder cone in California's Mojave Desert. It lies within a 70 square kilometre lava field, and it looks pretty impressive from up here! Thanks to Art Jones.
Today we are proud to present to you, the 1st Annual* Google Sightseeing Volcano Day! Yes that's right, we have an entire day of posts lined up entirely devoted to volcanoes. Please note: This event may not actually occur annually…
Previously on Google Sightseeing
On October 24, 1901, Annie Edson Taylor became the first person to survive a trip over Niagara Falls in a…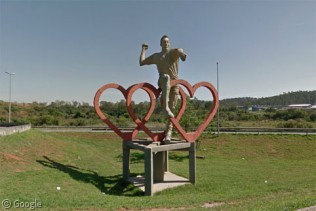 Celebrating his 74th birthday today is Pelé, one of the greatest ever football players. At least we think he is…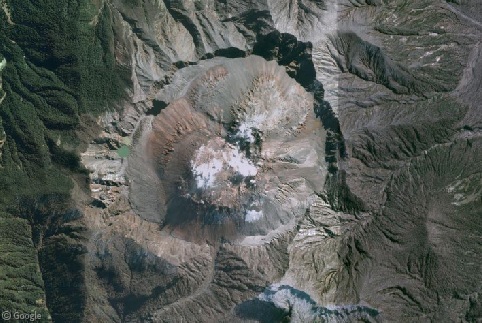 In a country as large and historically rich as Chile, it's no surprise that ghost towns abound throughout the country. Now with full Street View coverage throughout Chile, it's time to take a peek at some of these fascinating lost communities.