Aircraft
Oh no! It appears that this pair of gliders have collided in mid-air near the London Gliding Club! Presumably there were no survivors. Thanks to Bryan Robson.
I don't really know what to say… this certainly does look like a giant flying frog over Chicago. Any Chicagoans out there with some sort of clue about this floating amphibian? Thanks to J Hamsa.
Crazy, but there appears to be a biplane, complete with runway, on the roof of 77 Water Street, NY. So what's it doing there? NYC Architecture says that it's a a full-size model of a WWI Sopwith Camel, designed by…
This is a rather cool glider flying over Over, near Cambridge in England. Presumably it's part of the Cambridge Gliding Club, so here's some photos taken from what could well be the same glider. Thanks to Mathieu.
Dover Airforce Base is home to the 436th Airlift Wing which flies 28 Lockheed C5 Galaxies, and absolutely monstrous aircraft which can fit a full eight-lane bowling alley in its cargo deck. I can only count 21 22, including the…
In 1948 the Soviet Union occupied East Berlin as well as the East German territory surrounding the city, so the Allied controlled West Berlin was completely landlocked by Soviet control. When the Soviets blocked all rail, road and waterway traffic…
Best of Google Sightseeing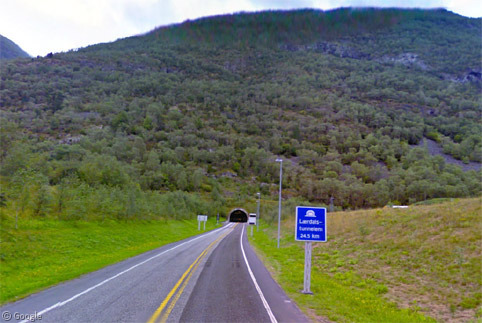 Faced with the challenge of building a year-round road to connect Norway's two largest cities (Bergen and Oslo), through a…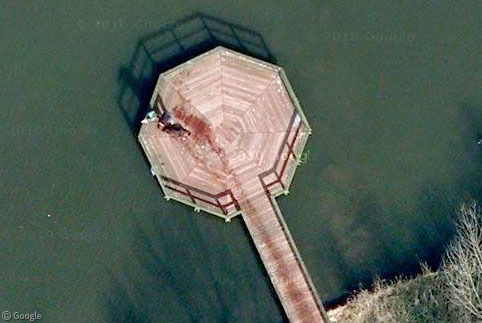 We're not sure what's going on here, but it sure does look like someone (or perhaps a pair of someones)…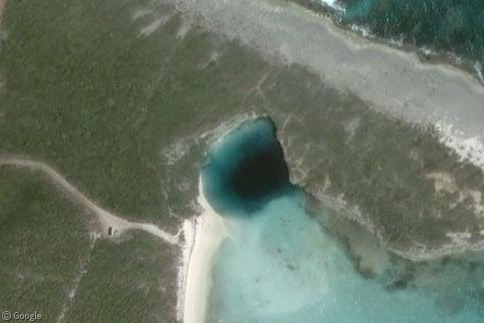 The term "blue hole" is given to sinkholes filled with water where the entrance is below the surface; but they…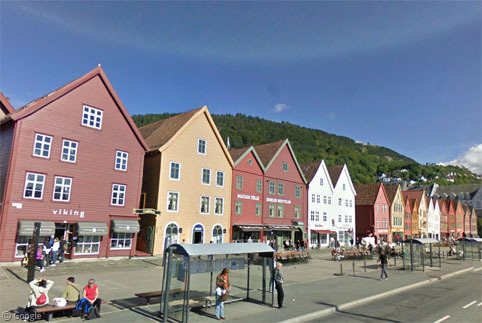 Here at Google Sightseeing we love a chance to create a post about the scenic wonders of Norway1. Today we…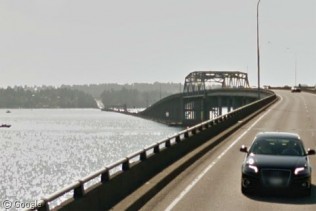 Floating bridges, while often temporary structures used in times of war or disaster, can also be used long-term in locations…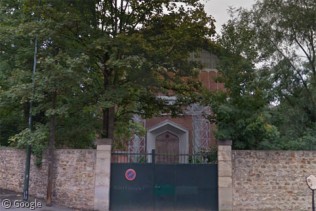 From the late 19th century to the period between the World Wars, hundreds of airship hangars were built in Western…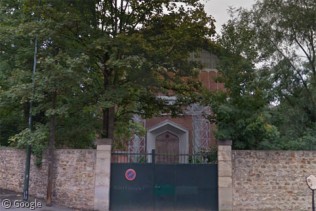 From the late 19th century to the period between the World Wars, hundreds of airship hangars were built in Western…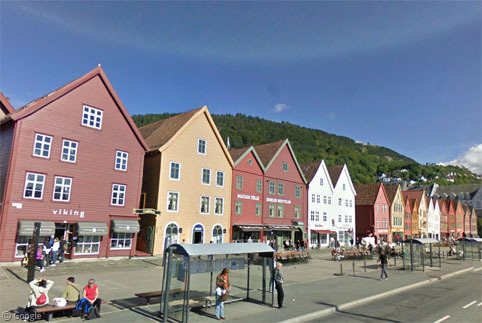 Here at Google Sightseeing we love a chance to create a post about the scenic wonders of Norway1. Today we…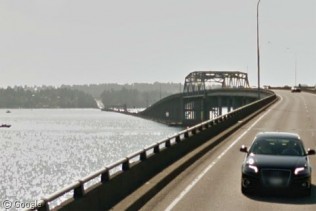 Floating bridges, while often temporary structures used in times of war or disaster, can also be used long-term in locations…