Natural Landmarks
I recently took a weekend trip up to Yosemite National Park from Los Angeles, and typically for me, I took the an unusual route to get there. Along the way, I passed through some stunning scenery, and also learned some…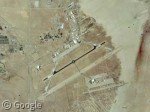 We paid a brief visit to White Sands National Monument five years ago, but with newer imagery now available, this year's Desert Week seems like a great excuse for a return visit to this absolutely fascinating field of white sand…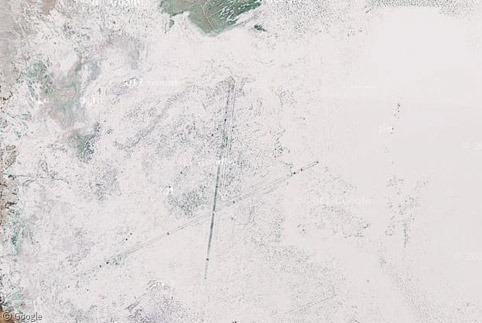 Posted by
Ian Brown
Wednesday, 22nd June 2011
Google Maps is on fire! Or at least it seems that way, considering the number of fires Google imagery has captured over the years. Take a journey with us as we travel the globe in search of flames and smoke.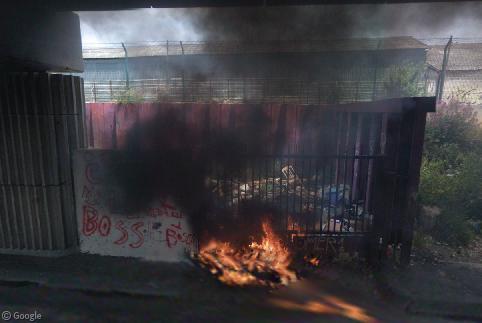 Sivash is the shallow system of lagoons that separates Crimea from mainland Ukraine. Home to large-scale salt deposits, Sivash may just contain the most colourful waters to be found in Google Maps, with ponds of blue, beige and organe readily visible.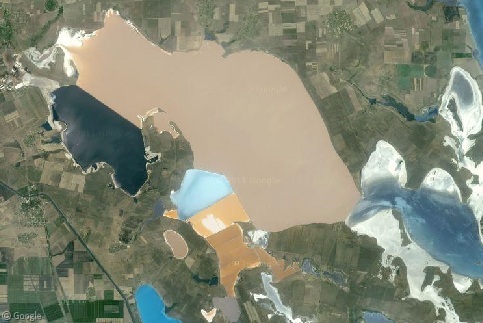 The Morganza Spillway is a flood management system on the Mississippi River in Louisiana, intended to protect the cities of Baton Rouge and New Orleans. It has recently been opened for only the second time since it was constructed 57…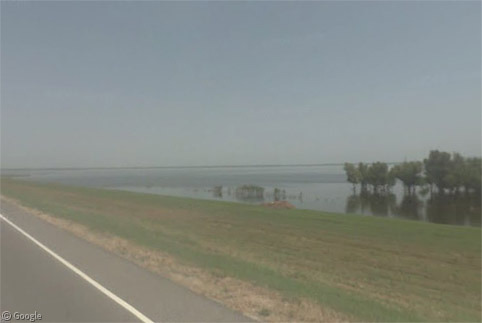 Since 1871, the city of Kimberley in the Northern Cape has been at the centre of the diamond-mining industry in South Africa. The city instantly grew around the burgeoning mines, eventually surrounding many of the giant pits dug into the ground, which have become tourist attractions in their own right.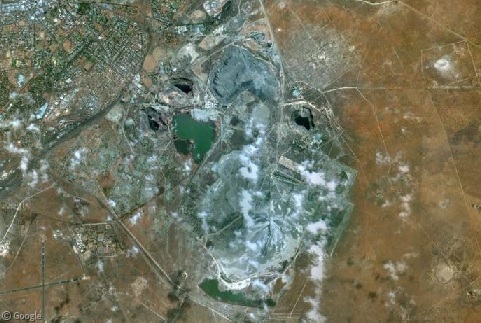 Best of Google Sightseeing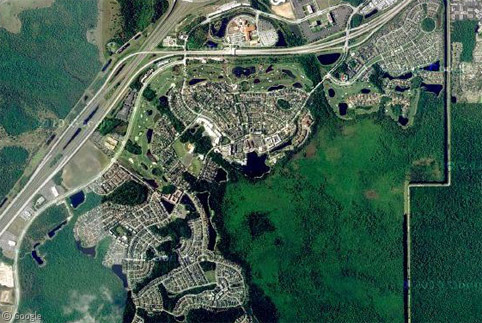 In the mid-1990s Disney took a break from theme-park development and diversified into town-building. The result was a Florida town…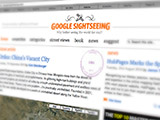 A few years ago we took a detailed look at Canada's Grand Railway Hotels (parts 1, 2, 3). To look…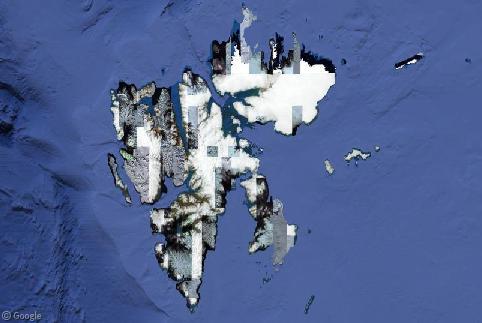 Located 400 km (640 mi) north of mainland Europe in the Arctic Ocean, the Norwegian archipelago of Svalbard is home to some of the northernmost settlements on Earth, including the world's northernmost city. While 60 percent of Svalbard is covered in ice, that still didn't stop the Street View team from exploring the stark beauty of the islands.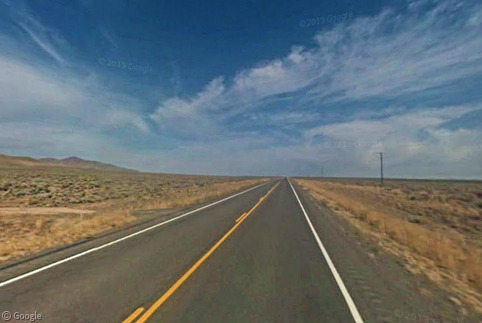 It's unlikely that Google knows exactly how many panoramic nine-sided images it hosts for Street View or how many total…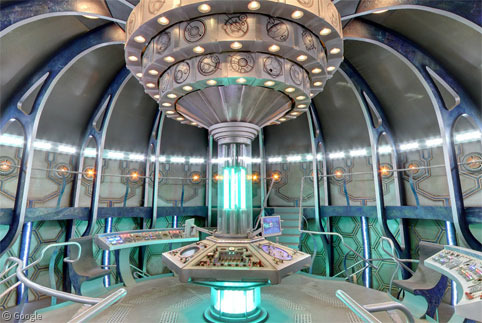 Whovians everywhere are celebrating the 50th anniversary of their favourite time traveller. Doctor Who first aired on the BBC on…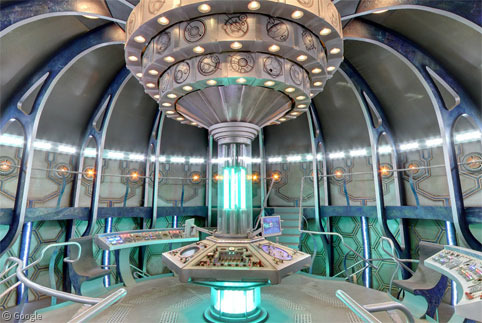 Whovians everywhere are celebrating the 50th anniversary of their favourite time traveller. Doctor Who first aired on the BBC on…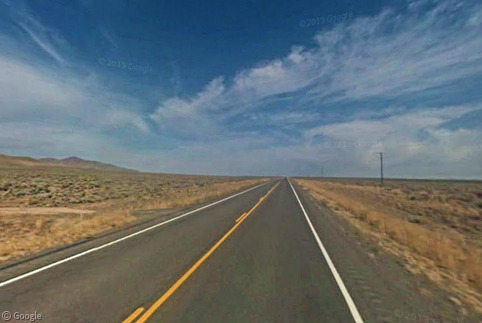 It's unlikely that Google knows exactly how many panoramic nine-sided images it hosts for Street View or how many total…