Street Views
Out in Las Vegas, Nevada, the Street View car has captured a Frank Gehry building in the process of being built. It's the Cleveland Clinic's Lou Ruvo Center for Brain Health which opened in July 2009 so it's reasonable to…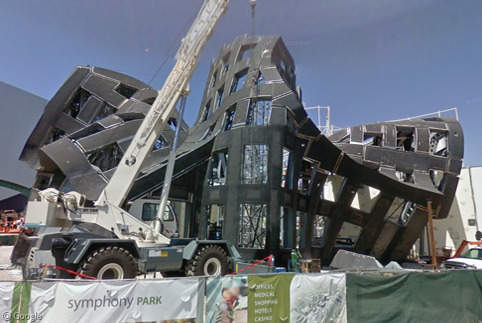 More than three years in, the folks at Google have amassed a healthy roster of countries covered by Street View. Alas, there are still those places where the Street View cars must turn around at the border. Luckily, they often get close enough to at least give us a glimpse at what lies on the other side.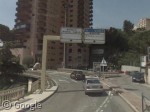 With springtime just around the corner (in the Northern hemisphere at least), some readers may be thinking about booking a holiday. You might expect that spending more money on your hotel would guarantee the best stay, but is this true…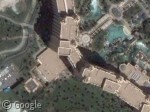 While this may look like a graffiti-covered abandoned factory such as you might find many parts of New York, it is in fact a graffiti-covered abandoned factory in New York that has been converted into a studio space for artists…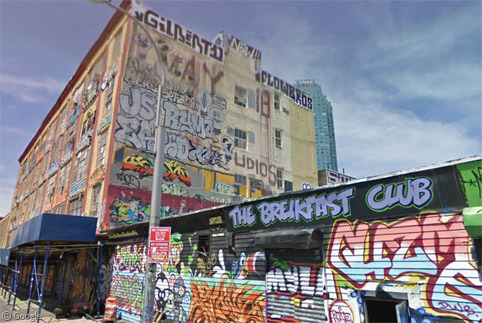 We continue our Street View barnstorming tour of Yukon today as we follow the cameras on their 417-mile (671 km) odyssey north along the beautiful, desolate Dempster Highway, built in 1979 to connect the remote Mackenzie Delta to the rest of Canada.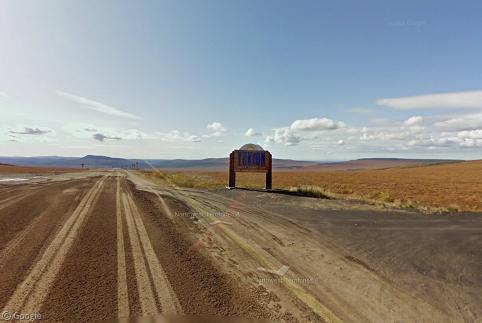 Ever dreamed of living on your own private tropical island? Rishi Sowa clearly had, as he took the rather novel approach of building his own floating paradise – Spiral Island. A keen environmentalist, Sowa wanted to make a statement about…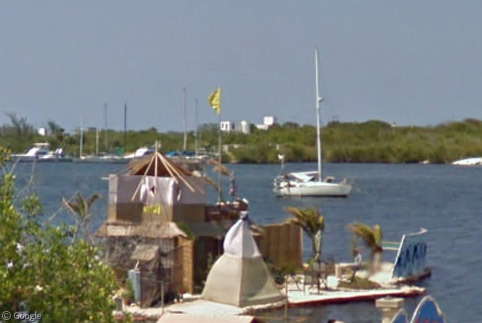 Posted by
Ian Brown
Thursday, 24th February 2011
Best of Google Sightseeing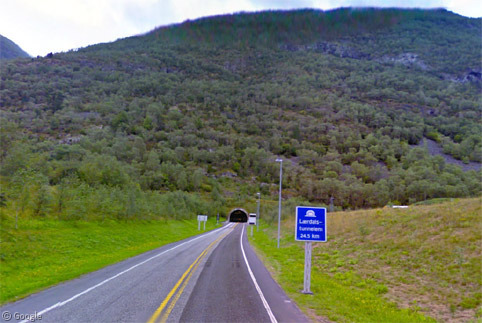 Faced with the challenge of building a year-round road to connect Norway's two largest cities (Bergen and Oslo), through a…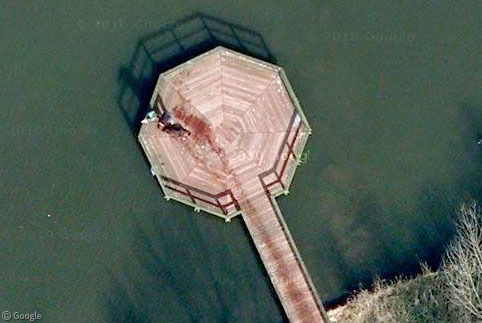 We're not sure what's going on here, but it sure does look like someone (or perhaps a pair of someones)…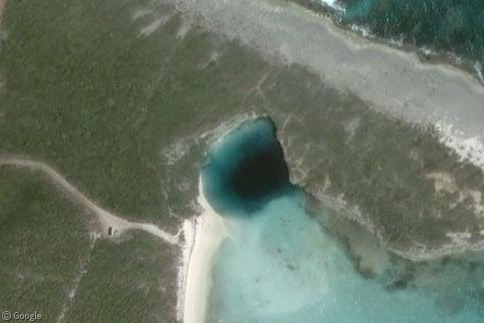 The term "blue hole" is given to sinkholes filled with water where the entrance is below the surface; but they…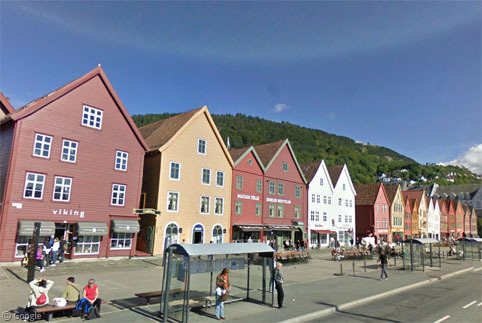 Here at Google Sightseeing we love a chance to create a post about the scenic wonders of Norway1. Today we…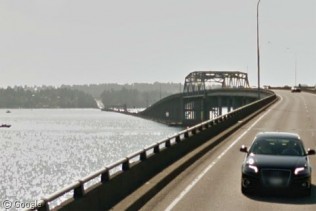 Floating bridges, while often temporary structures used in times of war or disaster, can also be used long-term in locations…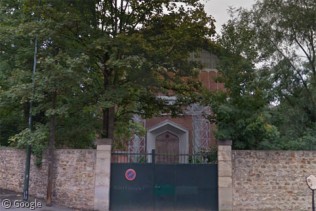 From the late 19th century to the period between the World Wars, hundreds of airship hangars were built in Western…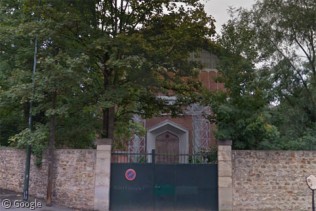 From the late 19th century to the period between the World Wars, hundreds of airship hangars were built in Western…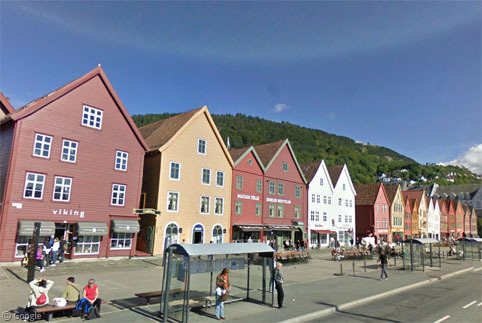 Here at Google Sightseeing we love a chance to create a post about the scenic wonders of Norway1. Today we…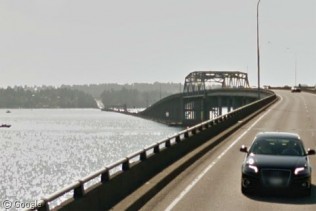 Floating bridges, while often temporary structures used in times of war or disaster, can also be used long-term in locations…