Watercraft
Most driveways around the world are reserved for parking the family car, but 58 year old ex-coal miner Francois Zanella uses his driveway to park his personal home-made cruise ship. The ship is a 1/8th reproduction of the Royal Caribbean…
Welcome to the third in a series that has seen competitive homeowners across the globe vying to emulate the affluence of their immediate neighbours – Keeping up with the Joneses Part 3! (Also see part 1 and part 2) This…
Just when you thought it was safe to go back in the water… it's the Return of the Alien Civilization! If you've been a reader for a while you'll remember the original Alien Civilization post, where people were arguing about…
"Look mum, there's a boat driving down the Queen's road in Bournemouth!" Spoiler: Careful examination of the bridge's shadow will explain this mystery… Still looks pretty cool though! Thanks to ajho.
This aircraft carrier in China is going to have a hard time achieving much while locked in a small lake some 30 miles from the sea. That's because it's a ¾ scale model of the U.S. Nimitz Class Aircraft carrier,…
Check out this incredible image of a helicopter skimming the surface of the pacific, several miles off the coast of Baja California Norte, Mexico. How cool is the disturbance in the water from the helicopter's downwash!
Best of Google Sightseeing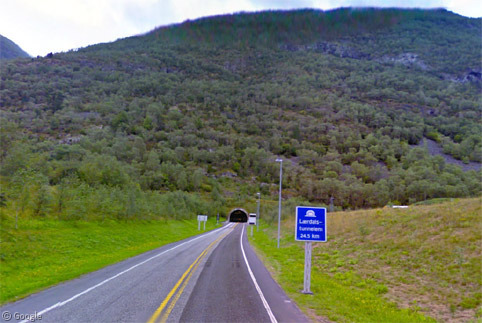 Faced with the challenge of building a year-round road to connect Norway's two largest cities (Bergen and Oslo), through a…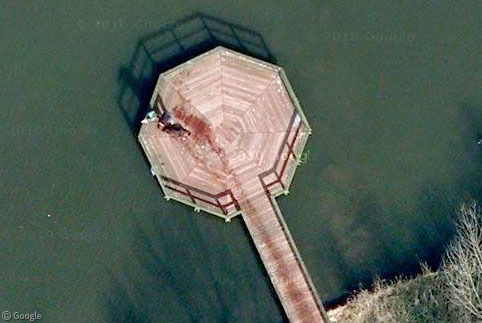 We're not sure what's going on here, but it sure does look like someone (or perhaps a pair of someones)…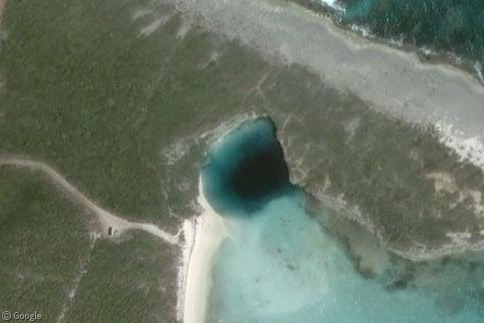 The term "blue hole" is given to sinkholes filled with water where the entrance is below the surface; but they…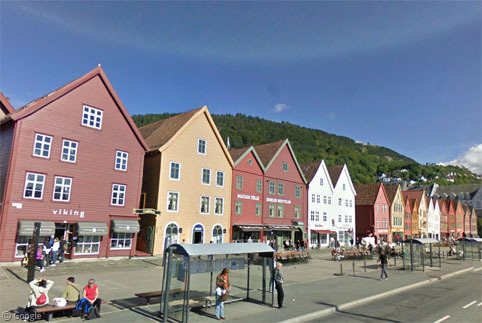 Here at Google Sightseeing we love a chance to create a post about the scenic wonders of Norway1. Today we…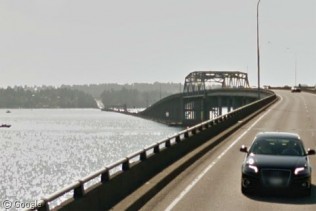 Floating bridges, while often temporary structures used in times of war or disaster, can also be used long-term in locations…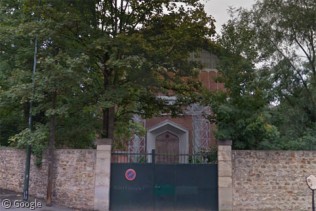 From the late 19th century to the period between the World Wars, hundreds of airship hangars were built in Western…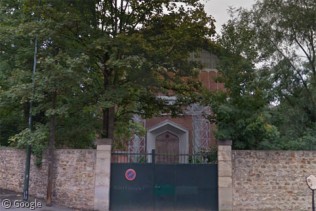 From the late 19th century to the period between the World Wars, hundreds of airship hangars were built in Western…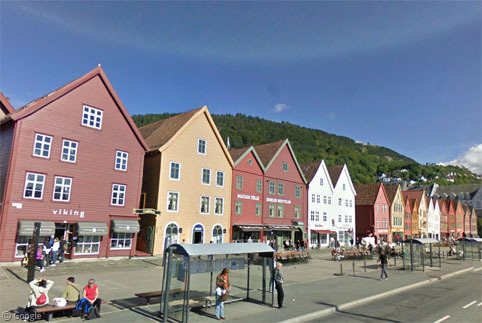 Here at Google Sightseeing we love a chance to create a post about the scenic wonders of Norway1. Today we…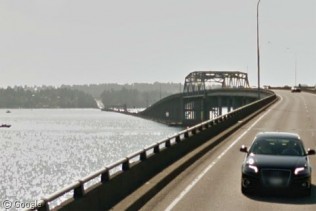 Floating bridges, while often temporary structures used in times of war or disaster, can also be used long-term in locations…