Weirdness
Still in Western Sahara, here's some weird squares which I can't explain… Anyone? Thanks to John Seddon (I think, or it might have been Patrick again ).
Welcome to The Galapagos Islands – 13 main volcanic islands, 6 smaller islands, 107 rocks and islets, loads of high resolution images and tons and tons of incredible sights to see. Have fun More on the Galapagos Islands at Wikipedia.…
Lots of the DigitalGlobe satellite photos around the world have small lens flares like this one in Reykjavik which appear to be simply the sun reflecting off a shiny surface – no big deal there. But reader Andrew Grannis brought…
This is the small city of Madurodam in the Netherlands. They have an airport, canals, stadiums, boats, gardens, windmills and bridges with… giant people on them? And there's some giant cars too! Waaaait a minute… Madurodam is actually a truly…
Quick, somebody fetch Neo, as it would appear that The Matrix is leaking into Canada. Thanks to nousagi and Mark.
Here in Saudi Arabia, there's a large square with a smaller circle inside it. Um… yeah, I really don't know what this place is! It's just outside of a small town, and the square is about 500 metres across, defined…
Best of Google Sightseeing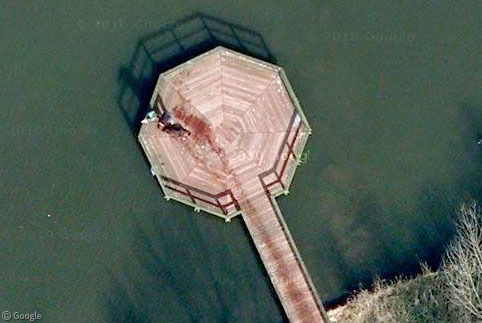 We're not sure what's going on here, but it sure does look like someone (or perhaps a pair of someones)…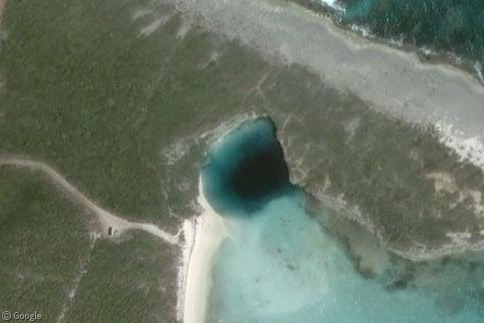 The term "blue hole" is given to sinkholes filled with water where the entrance is below the surface; but they…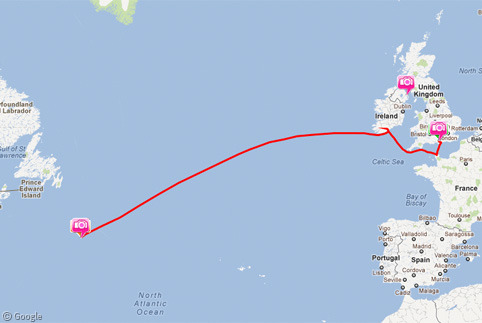 On the 15th April 1912, exactly 100 years ago this weekend, the RMS Titanic sank in the North Atlantic Ocean…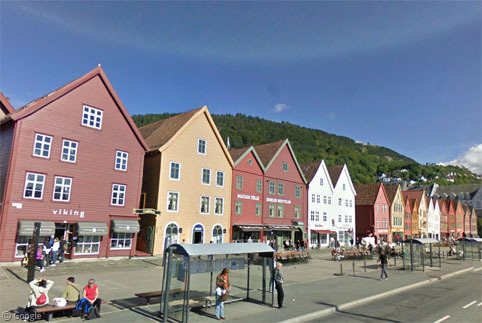 Here at Google Sightseeing we love a chance to create a post about the scenic wonders of Norway1. Today we…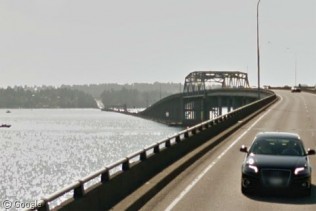 Floating bridges, while often temporary structures used in times of war or disaster, can also be used long-term in locations…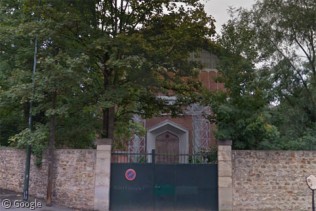 From the late 19th century to the period between the World Wars, hundreds of airship hangars were built in Western…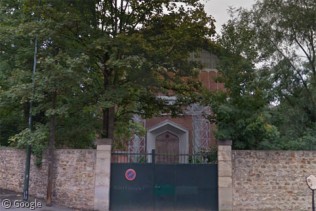 From the late 19th century to the period between the World Wars, hundreds of airship hangars were built in Western…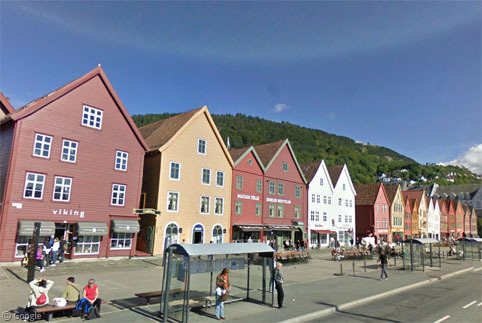 Here at Google Sightseeing we love a chance to create a post about the scenic wonders of Norway1. Today we…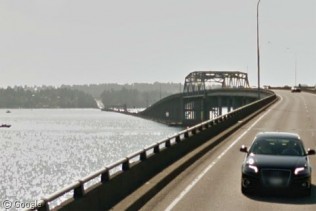 Floating bridges, while often temporary structures used in times of war or disaster, can also be used long-term in locations…