Weirdness
Check out this cool image of Montréal, where you can see 3 seasons in one shot! Thanks to Waldo for this one.
Update: After much debate in the comments of this post, determined reader Patrick has finally tracked down the truth about this mysterious location! Patrick contacted a friend who lives in Mexico and she pointed him towards this forum thread, where…
Another landing strip in Iraq which, like most of them, has been made unusable by placing sandbags at regular intervals along the runways. But who's that dead body on the runway? Here at GSS we get a lot of submissions…
Well it's gotta be Jesus, right? I mean that dude's forever popping up in toast/paint/fungus etc. so why should sand dunes be any different? Many thanks to Mick D and Greg Day.
Update: It seems that this is an artificial kelp reef. However, we're much more interested in the underwater ketchup farming! (Thanks guys ) Does anyone know what on earth this weird red stuff is off the coast of Anaheim, California?…
Check out these weird coloured rings in Florida (centre of alien activity). Our submitter, Woowoowoo, reckons this is an example of "Newton's Rings". Nope we'd never heard of them either, but fortunately Wikipedia had.
Best of Google Sightseeing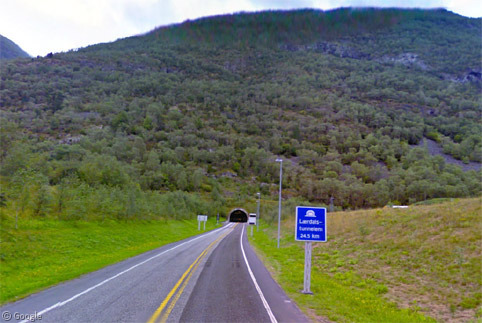 Faced with the challenge of building a year-round road to connect Norway's two largest cities (Bergen and Oslo), through a…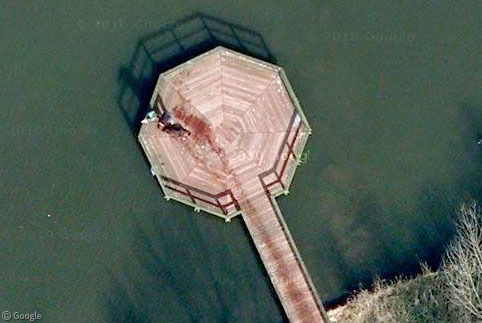 We're not sure what's going on here, but it sure does look like someone (or perhaps a pair of someones)…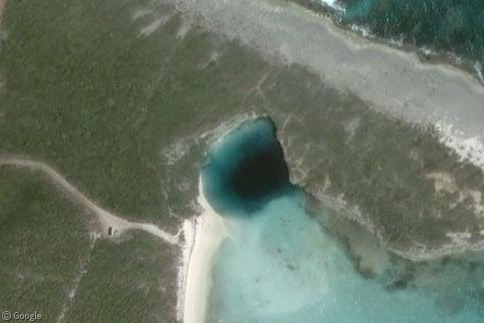 The term "blue hole" is given to sinkholes filled with water where the entrance is below the surface; but they…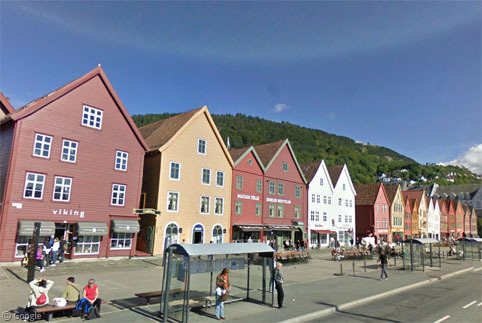 Here at Google Sightseeing we love a chance to create a post about the scenic wonders of Norway1. Today we…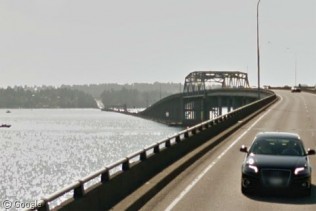 Floating bridges, while often temporary structures used in times of war or disaster, can also be used long-term in locations…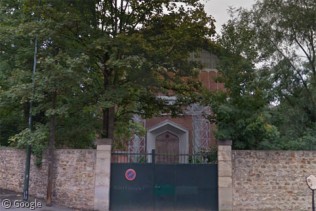 From the late 19th century to the period between the World Wars, hundreds of airship hangars were built in Western…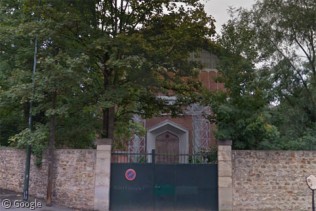 From the late 19th century to the period between the World Wars, hundreds of airship hangars were built in Western…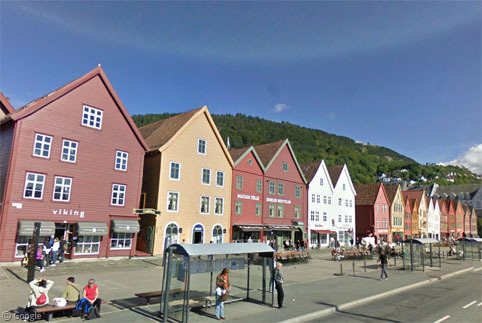 Here at Google Sightseeing we love a chance to create a post about the scenic wonders of Norway1. Today we…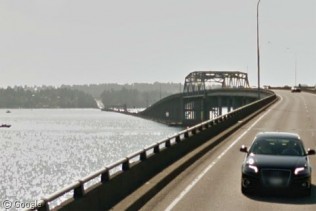 Floating bridges, while often temporary structures used in times of war or disaster, can also be used long-term in locations…