Weirdness
There's something very odd going on at this air base in Eastern Iraq. Quite apart from the aircraft parked on the runways, there's some serious image misalignment, and what on earth is going on with the colours? Thanks to Marc…
Brilliant bit of weirdness here… Tom Comeau says: I believe it's winter, and we're seeing snow and ice on the lake surface. But where there's clear water, something very odd is showing through.
Somewhere in the middle of Utah we find this giant writing overlaying the photograph (make sure to zoom right in – it's very big). The text reads "40 NAIP03 01026-44″ so appears to be a unique tag for that section…
Apparently Canada is held together with Scotch tape. Well, who would have thought that! Many thanks to Ben Singleton and Andrew McC.
Finally! We have proof that Google is hiding things from us in Alaska, Mexico and er… New Jersey. Hmmm. Anyway, it's a conspiracy I tell you! Firstly stretching over a large part of Alaska, all the way into the Yukon…
Lots of things to see here in Yellowstone National Park, it's just a pity we can't see any of the grizzly bears, wolves, or free-ranging herds of bison and elk! First up is the world famous Old Faithful Geyser, it's…
Best of Google Sightseeing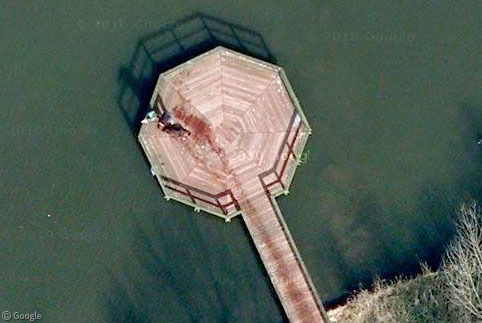 We're not sure what's going on here, but it sure does look like someone (or perhaps a pair of someones)…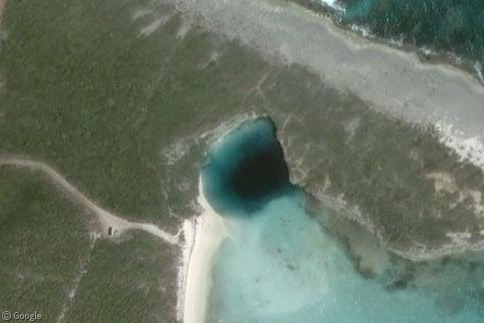 The term "blue hole" is given to sinkholes filled with water where the entrance is below the surface; but they…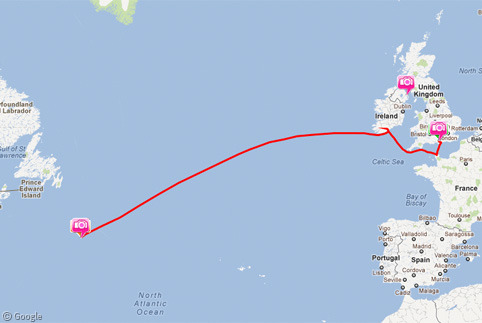 On the 15th April 1912, exactly 100 years ago this weekend, the RMS Titanic sank in the North Atlantic Ocean…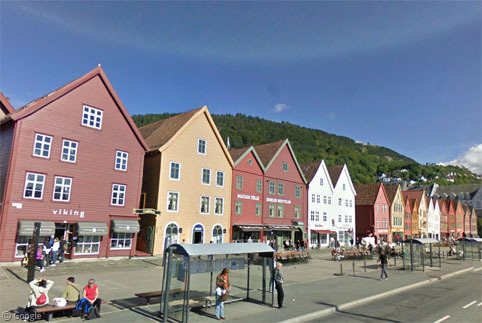 Here at Google Sightseeing we love a chance to create a post about the scenic wonders of Norway1. Today we…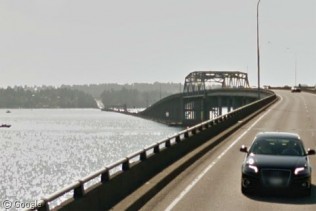 Floating bridges, while often temporary structures used in times of war or disaster, can also be used long-term in locations…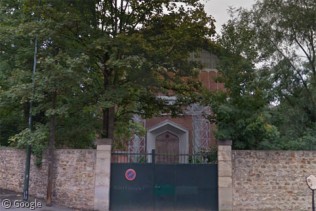 From the late 19th century to the period between the World Wars, hundreds of airship hangars were built in Western…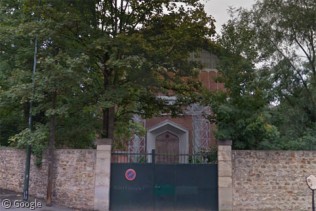 From the late 19th century to the period between the World Wars, hundreds of airship hangars were built in Western…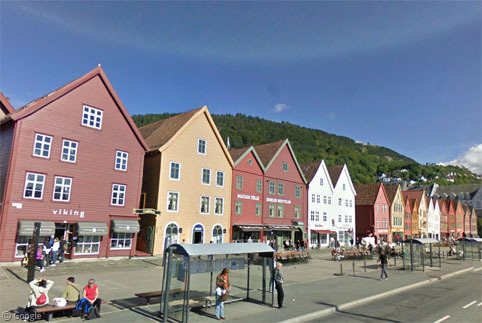 Here at Google Sightseeing we love a chance to create a post about the scenic wonders of Norway1. Today we…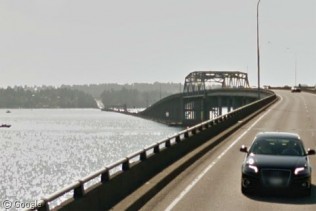 Floating bridges, while often temporary structures used in times of war or disaster, can also be used long-term in locations…