Weirdness
There appear to be some serious alignment issues with the Clark Bridge, which connects Missouri and Illinois. I certainly wouldn't fancy trying to cross it! Evidently this bridge was the subject of some documentary sometime… Good shadows further down it…
Opened on May 24 1883, the Brooklyn Bridge was the first bridge to link Manhattan and Brooklyn and is now crossed by an average of 350,000 people a day. Look to the North for an interesting image registration problem visible…
Thanks to everyone who commented on the original UFO find, although we're still not sure what they are, there's been some interesting developments. Ian Pottinger and jher were the first to find that there are in fact eight of these…
Steve Rot sent us this cool link to somewhere that looks very like Mars (although it's actually in North Wyoming), thanks Steve!
Tensuns says: I have no idea what this is. I can't find anything similar on any google map referenced sites. It doesn't show up on terraserver and I live nearby so I know there are no towers in that area.…
Updated To the West of Hawaii there's the French Frigate Shoals, which look a lot like a Giant Pacific Alien Dolphin Thing. The dolphin shape is actually a number of small islands, one of which has been enlarged to create…
Best of Google Sightseeing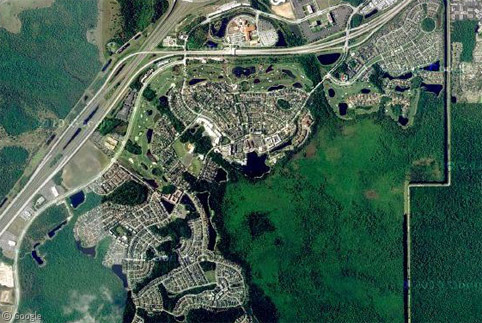 In the mid-1990s Disney took a break from theme-park development and diversified into town-building. The result was a Florida town…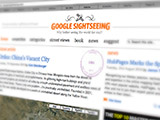 A few years ago we took a detailed look at Canada's Grand Railway Hotels (parts 1, 2, 3). To look…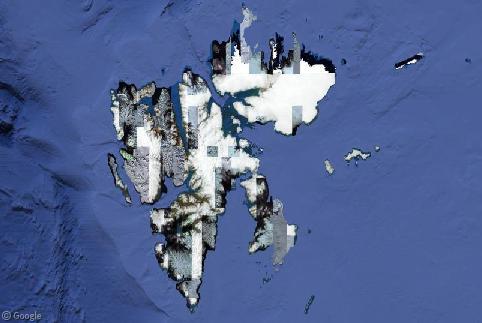 Located 400 km (640 mi) north of mainland Europe in the Arctic Ocean, the Norwegian archipelago of Svalbard is home to some of the northernmost settlements on Earth, including the world's northernmost city. While 60 percent of Svalbard is covered in ice, that still didn't stop the Street View team from exploring the stark beauty of the islands.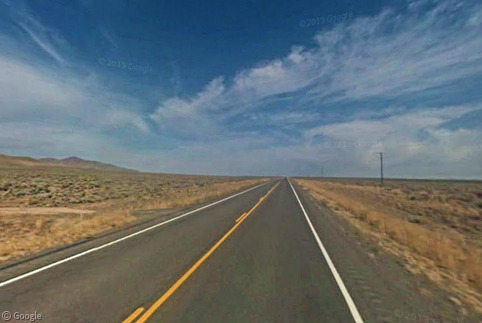 It's unlikely that Google knows exactly how many panoramic nine-sided images it hosts for Street View or how many total…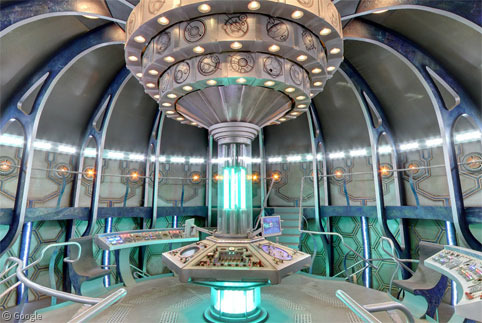 Whovians everywhere are celebrating the 50th anniversary of their favourite time traveller. Doctor Who first aired on the BBC on…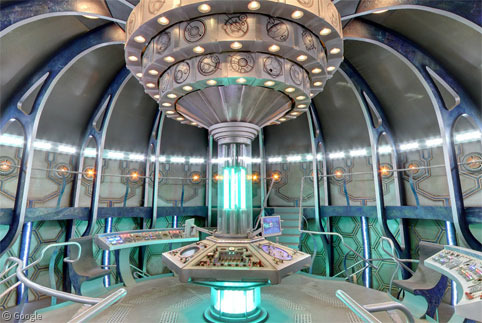 Whovians everywhere are celebrating the 50th anniversary of their favourite time traveller. Doctor Who first aired on the BBC on…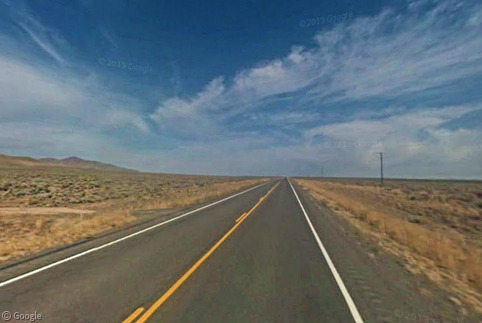 It's unlikely that Google knows exactly how many panoramic nine-sided images it hosts for Street View or how many total…