Botswana
Doesn't everyone appreciate elephants? We certainly do, and apparently September 22nd is Elephant Appreciation Day. These fine specimens were captured by the Street View car in Botswana.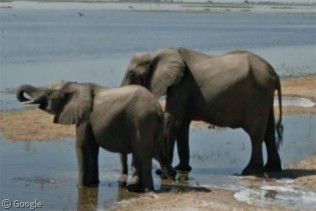 Posted by
Ian Brown
Monday, 22nd September 2014
Google Maps is on fire! Or at least it seems that way, considering the number of fires Google imagery has captured over the years. Take a journey with us as we travel the globe in search of flames and smoke.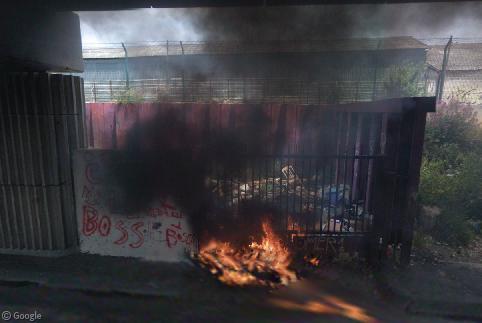 More than three years in, the folks at Google have amassed a healthy roster of countries covered by Street View. Alas, there are still those places where the Street View cars must turn around at the border. Luckily, they often get close enough to at least give us a glimpse at what lies on the other side.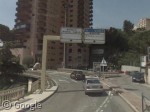 For our first post from Botswana, let's visit the communities of Orapa and Letlhakane, home to some of the largest diamond mines in the world. While we've seen a "world's largest diamond mine" before, it is no-longer in use. Wikipedia…
Posted by
Ian Brown
Monday, 15th December 2008
Previously on Google Sightseeing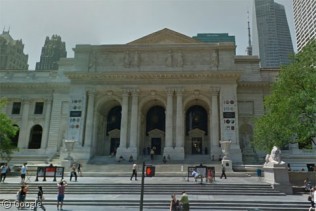 On May 23, 1911, the imposing Main Branch of the New York Public Library was opened to the public, with…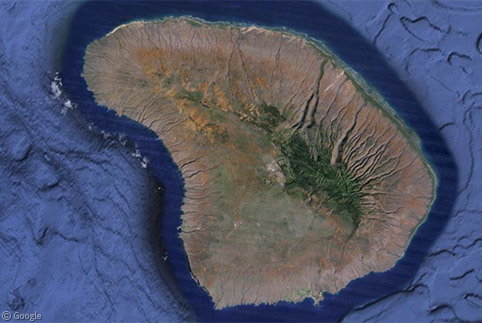 Hawaii is one of the world's great tourist destinations, with millions of people from around the world streaming into the islands each year. While most tourists lounge their time away on the beaches of Maui, Oahu, Molokai, Kauai, and the Big Island of Hawaii, many forget that there are eight major islands in the archipelago. Being Island Week, now is the perfect time to take a look at the other three major islands of the 50th state of the United States.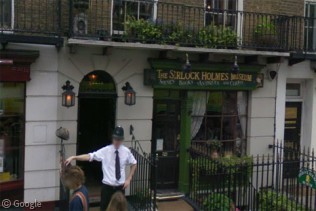 On May 22, 1859, the author Sir Arthur Conan Doyle was born in Edinburgh. 221B Baker Street is, of course,…