Botswana
Doesn't everyone appreciate elephants? We certainly do, and apparently September 22nd is Elephant Appreciation Day. These fine specimens were captured by the Street View car in Botswana.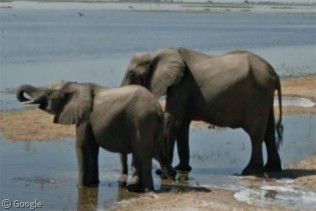 Posted by
Ian Brown
Monday, 22nd September 2014
Google Maps is on fire! Or at least it seems that way, considering the number of fires Google imagery has captured over the years. Take a journey with us as we travel the globe in search of flames and smoke.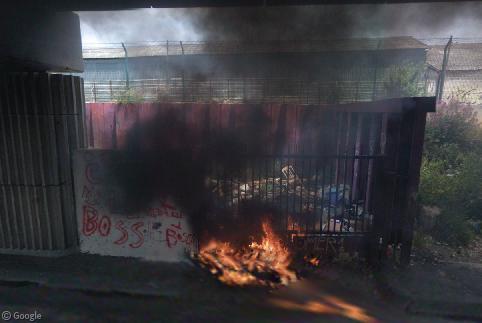 More than three years in, the folks at Google have amassed a healthy roster of countries covered by Street View. Alas, there are still those places where the Street View cars must turn around at the border. Luckily, they often get close enough to at least give us a glimpse at what lies on the other side.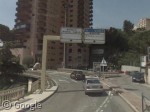 For our first post from Botswana, let's visit the communities of Orapa and Letlhakane, home to some of the largest diamond mines in the world. While we've seen a "world's largest diamond mine" before, it is no-longer in use. Wikipedia…
Posted by
Ian Brown
Monday, 15th December 2008
Previously on Google Sightseeing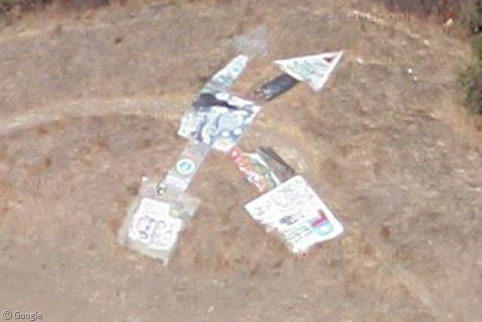 In the early days of the US Postal Service's national airmail service, pilots had to navigate across the USA by…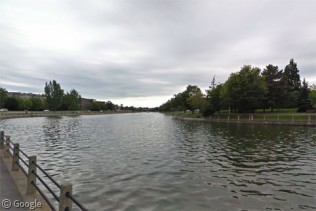 On May 30, 1832, the Rideau Canal opened between Kingston and Ottawa, providing British forces with a safe supply route…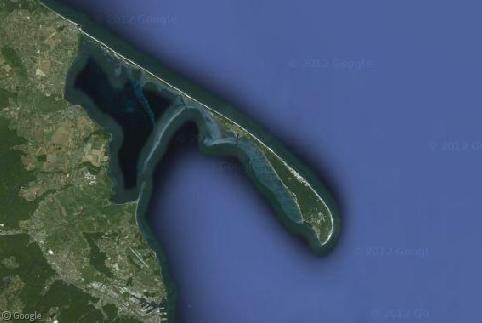 They say hell is a pretty bad place to be, but this Hel is rather pleasant – at least in summertime. Poland's Hel Peninsula is a 35-km (22-mile) long sand bar peninsula jutting into the Baltic Sea. Formerly used as a military installation due to its strategic location, today the peninsula is one of Central Europe's most popular beach resort destinations.