Burma
The roster of the world's tallest statues is dominated by Buddhist figures, with most of the top ten (actually 11 because of a tie) being representations of the Buddha or Guanyin. While we've looked at Very Large Buddhas twice before…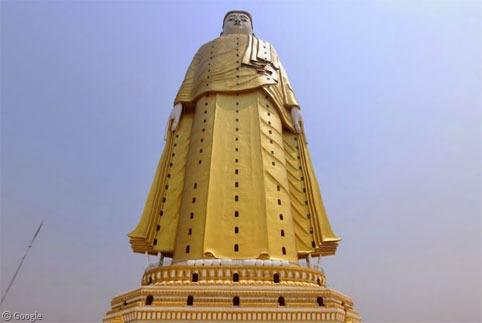 In 2005, the military government of Burma (Myanmar) made one of its most curious moves yet when it gave its ministerial officials less than a day's notice that they were to pack up and move to a new capital almost 400 km north of the old capital, Rangoon, under threat of arrest or imprisonment. The government had secretly been constructing a capital in the middle of the nowhere called Naypyidaw; a way for the government to escape the congestion and chaos of Rangoon in a purpose-built capital in which everything would be under their control. Naypyidaw covers a sprawling 4,800 km2 – that's 78 times the size of Manhattan!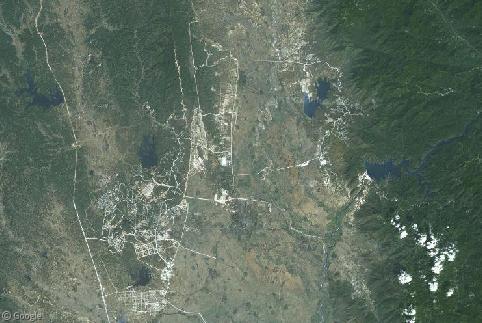 Halfway up a Burmese mountain we find a large, blue, mysterious building, that appears to have been built right into the side of the mountain. What could such a building be designed to house, and why would it need to…
The world of gargantuan statuary has changed considerably since we published the original Very Large Buddhas post just over 3 years ago. The title of world's largest statue is now held by the Spring Temple Buddha in Henan, China. The…
This incredibly shiny building is the Shwedagon Pagoda, also known as the "Golden Pagoda" (for obvious reasons) and it is the most frequented religious site in Burma (officially the Union of Myanmar), as Buddhists believe it contains relics of the…
Currently in the international spotlight is Burma's Insein Prison where the opposition leader Aung San Suu Kyi is believed to be held. The jail is pronounced as "Insane Prison", which seems to be an appropriate name due to the inhumane…
Previously on Google Sightseeing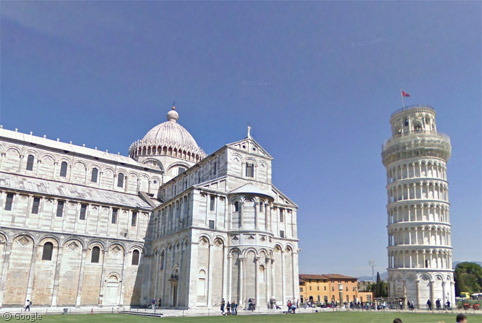 We recently took a look at a number of Churches with twisted spires. Rather more common are Churches with detached…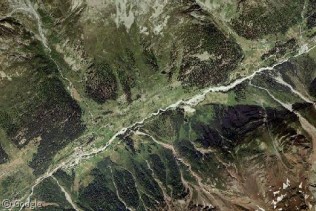 The Street View trike's been at it again, this time in the Swiss Alps visiting the slopes of eleven different alpine resort areas to put you right in the middle of slopes of famed ski resorts, towering mountains, and bucolic trails. Join us for a look at two beautiful valleys in the canton of Valais that surround the largest glacier in the Alps.