Turkmenistan
The city of Ashgabat – capital of Turkmenistan – is dominated by monuments to one man's megalomania – former President-for-Life Saparmurat Niyazov. Take, for example, the 75m tall Arch of Neutrality, which he subtly topped with a 12m gold-plated statue…
Posted by
Ian Brown
Thursday, 27th August 2009
The Darvaza (Darweze) natural gas crater is an endlessly smoldering geological anomaly located in the isolated Karakum Desert of Turkmenistan.
Here in the deserts of Turkmenistan the satellite imagery has captured an amazing shot of a 200-metre wide churning pool that is spouting a pillar of smoke and flames. These are the Korpedje oil fields, and this is an active…
Previously on Google Sightseeing
Doing the rounds on the mainstream sites this week has been the story of Abu Dhabi's Sheikh Hamad bin Hamdan…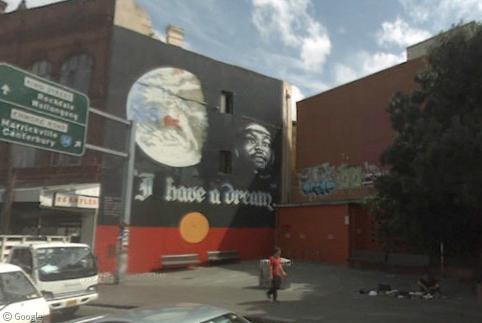 Newtown is an inner suburb of Sydney, New South Wales and is one of that city's major cultural and artistic centres. The suburb is renowned for its graffiti and street art, and since the 1980s all sorts of murals, drawings and paintings, both legal and illegal, have been popping up all over the neighbourhood.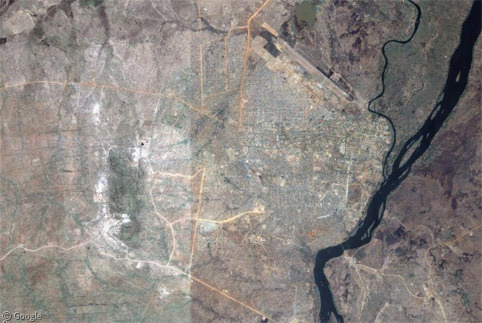 It's not every day that a new country is created, but that's what happened on July 9th 2011 when The…