Turkmenistan
The city of Ashgabat – capital of Turkmenistan – is dominated by monuments to one man's megalomania – former President-for-Life Saparmurat Niyazov. Take, for example, the 75m tall Arch of Neutrality, which he subtly topped with a 12m gold-plated statue…
Posted by
Ian Brown
Thursday, 27th August 2009
The Darvaza (Darweze) natural gas crater is an endlessly smoldering geological anomaly located in the isolated Karakum Desert of Turkmenistan.
Here in the deserts of Turkmenistan the satellite imagery has captured an amazing shot of a 200-metre wide churning pool that is spouting a pillar of smoke and flames. These are the Korpedje oil fields, and this is an active…
Previously on Google Sightseeing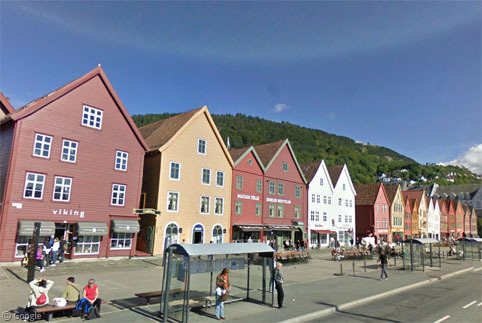 Here at Google Sightseeing we love a chance to create a post about the scenic wonders of Norway1. Today we…
Google Street View may be ever-expanding in its reach, but it's still a long way from covering the entire world. There are numerous services that not only offer their own street-level imagery but have beaten Google to the punch in numerous cities around the globe. That got us wondering just what we're missing from other sites over here at Google Sightseeing, so join us as we take a two-part tour of street-level imagery in places Street View hasn't reached yet!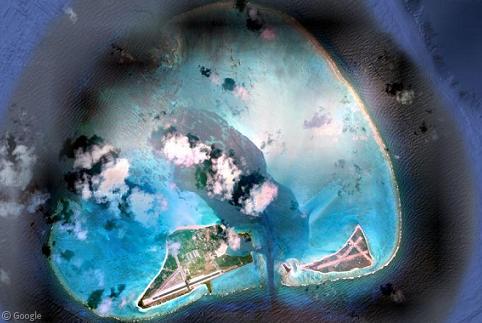 Known as site of one of the most pivotal naval battles in history, today Midway Atoll strikes an odd balance between its military past and its tropical paradise locale. It's also one of the most remote places ever visited by Google Street View.