Yemen
For centuries, the port of [Aden][w] has served as Yemen's gateway to the the world. Its distinctive double harbour lies in the crater of an extinct volcano. Over the years, a number of wrecked ships have accumulated in Aden's harbour, many of which are visible in Google Maps imagery.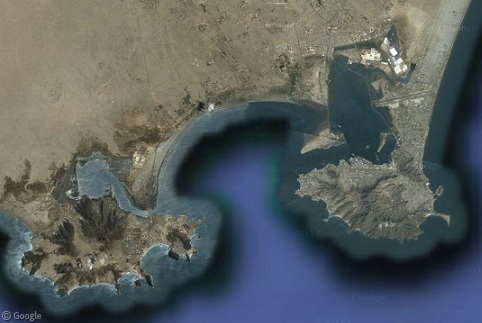 Previously on Google Sightseeing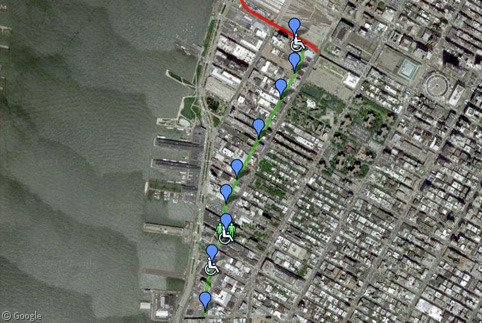 Recently opened in New York, the High Line is a unique new public park as it isn't at ground level,…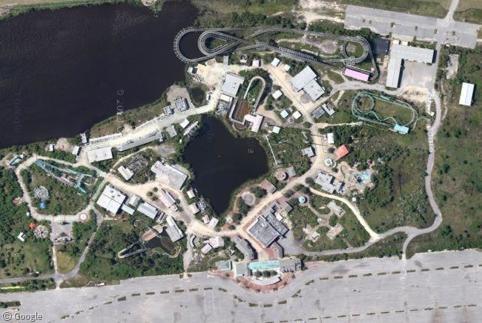 'Standing but not operating' (SBNO) is the term applied to amusement parks and amusement rides that have been abandoned by their owners but remain structurally intact. Not only are abandoned amusements favourites among urban the urban exploration crowd, SBNOs also make for great Google Sightseeing!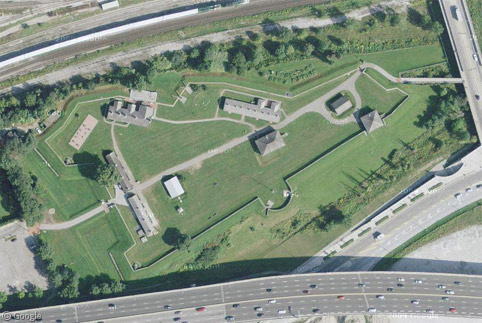 This summer, communities around North America are marking the two-hundredth anniversary of the start of the War of 18121. Perceptions…