Europe
The world has a certain reverential (or just morbid) fascination with the death sites of famous musicians. The pantheon of dead music legends is far too great (and depressing) to capture in just one article, but here's a look at just some of the famous/infamous places where great talents have met untimely ends.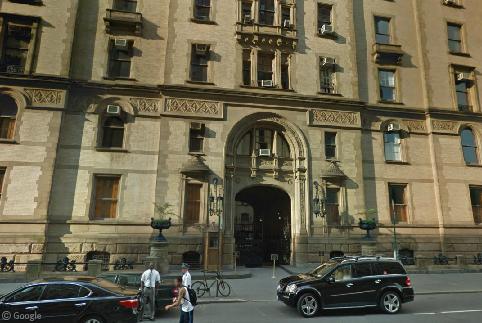 A list of the best and worst airport terminals in the world has recently been published on frommer.com, and despite some cities making the list more than once, the results span the whole globe. However rather than tell you all…
When Napoleon's reign over much of Europe came to an end in 1814, his opponents shipped him off to the Italian island of Elba. When Napoleon made his way back to France anyway and was deposed yet again, the British sent him to the remote Atlantic island of Saint Helena. Here are the various homes and locales Napoleon called home during his island imprisonments.
This is the English county of Wiltshire – legendary home of crop circles, but they don't only cut down the local flora to make pretty shapes here, as shown by this lovely heart-shaped wood. Overlooking the village of Oare, the…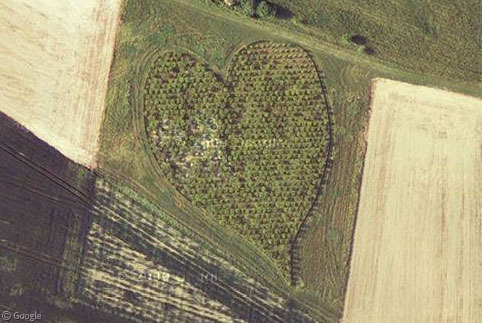 In a country renowned for its natural beauty, one of the most spectacular landscapes is found along the Trollstigen (Troll's path) – a vertiginous road which affords remarkable views of the mountainous scenery. Lucky for us that a Street View…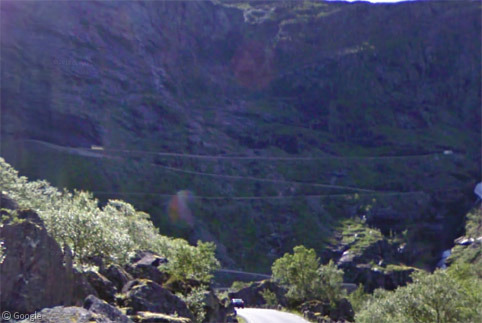 Posted by
Ian Brown
Tuesday, 24th January 2012
T'was the week before Christmas … which means it must be time for Google Sightseeing to pay our traditional annual visit to some festive locations where the seasonal spirit is in full force. This year we hop in our magic…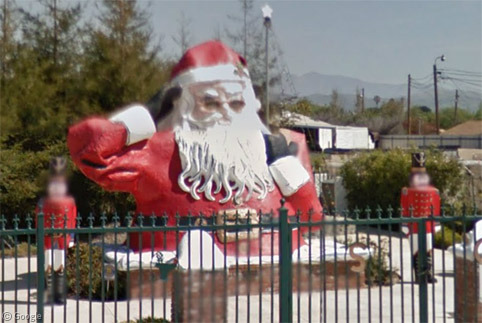 Posted by
Ian Brown
Tuesday, 20th December 2011
Best of Google Sightseeing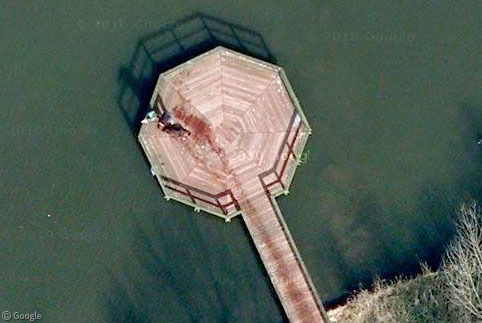 We're not sure what's going on here, but it sure does look like someone (or perhaps a pair of someones)…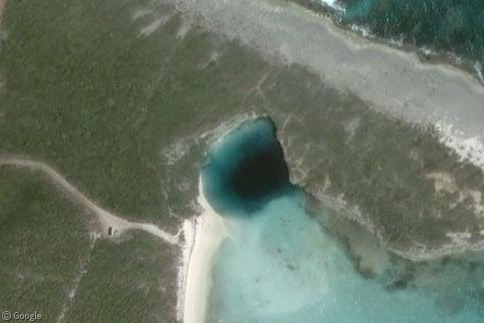 The term "blue hole" is given to sinkholes filled with water where the entrance is below the surface; but they…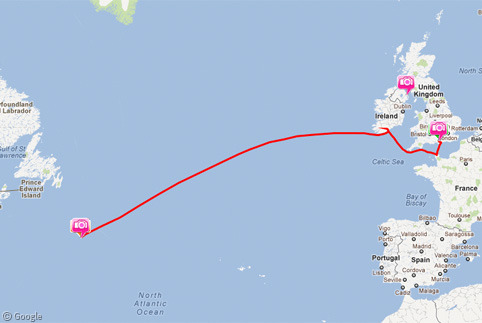 On the 15th April 1912, exactly 100 years ago this weekend, the RMS Titanic sank in the North Atlantic Ocean…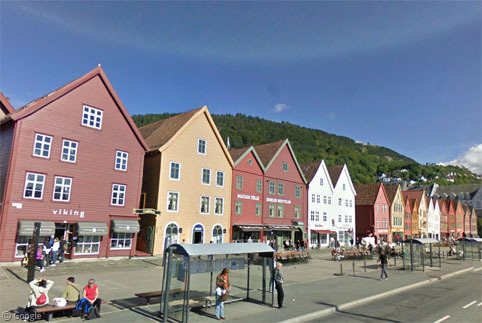 Here at Google Sightseeing we love a chance to create a post about the scenic wonders of Norway1. Today we…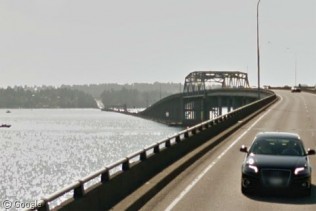 Floating bridges, while often temporary structures used in times of war or disaster, can also be used long-term in locations…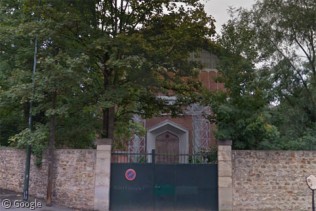 From the late 19th century to the period between the World Wars, hundreds of airship hangars were built in Western…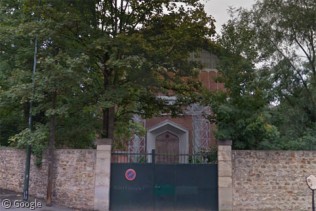 From the late 19th century to the period between the World Wars, hundreds of airship hangars were built in Western…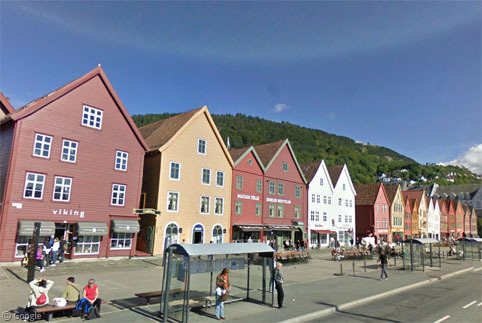 Here at Google Sightseeing we love a chance to create a post about the scenic wonders of Norway1. Today we…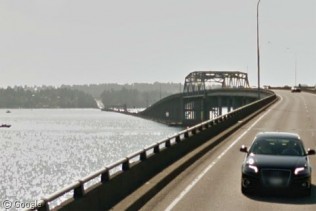 Floating bridges, while often temporary structures used in times of war or disaster, can also be used long-term in locations…