Turkey
Google Street View may be ever-expanding in its reach, but it's still a long way from covering the entire world. There are numerous services that not only offer their own street-level imagery but have beaten Google to the punch in numerous cities around the globe. That got us wondering just what we're missing from other sites over here at Google Sightseeing, so join us as we take a two-part tour of street-level imagery in places Street View hasn't reached yet!
Miniature parks and model villages are sort of like a pre-internet 3D Google Earth, allowing you to view a representation of a village or city sights from above. So it's no surprise that on visiting my local park, Bekonscot Model…
These are the famous white cliffs of Pamukkale, Turkey. Literally meaning "cotton castle", this natural phenomenon is a result of earthquakes here which created a number of hot springs – the waters of which are extremely rich in many minerals,…
This bridge near Istanbul, Turkey looks likes it been smashed to pieces! Presumably it's under construction, and they're floating the pieces out into place. Either that or it's some sort of freaky swing-bridge… Thanks to Max and Lauri Kangas.
Previously on Google Sightseeing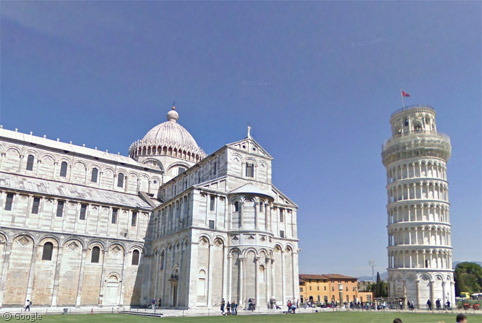 We recently took a look at a number of Churches with twisted spires. Rather more common are Churches with detached…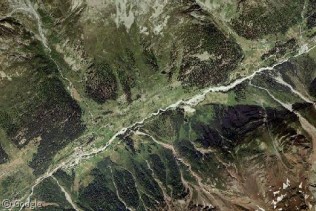 The Street View trike's been at it again, this time in the Swiss Alps visiting the slopes of eleven different alpine resort areas to put you right in the middle of slopes of famed ski resorts, towering mountains, and bucolic trails. Join us for a look at two beautiful valleys in the canton of Valais that surround the largest glacier in the Alps.