England
Manchester's Bridgewater Hall was designed by Arup in conjunction with the University of Salford. As a city centre concert venue it has been entirely mounted on springs to alleviate noise from the nearby tramline. Look to the north of the…
This is Whipsnade Wild Animal Park in Bedfordshire, England. Whipsnade is one of Europe's largest wildlife conservation parks – it's home to more than 2,500 animals, many of which are endangered in the wild. Thanks to Google's new upgraded imagery,…
Oh no! It appears that this pair of gliders have collided in mid-air near the London Gliding Club! Presumably there were no survivors. Thanks to Bryan Robson.
Another member of the World Federation of Great Towers is Blackpool Tower on the famous seaside Promenade. Obviously inspired by the Eiffel Tower in Paris, Blackpool's version also features Britain's highest post box and the 'Walk of Faith' glass floor,…
This is a rather cool glider flying over Over, near Cambridge in England. Presumably it's part of the Cambridge Gliding Club, so here's some photos taken from what could well be the same glider. Thanks to Mathieu.
During my childhood years I was convinced that the excellent Thomas & Friends, a cartoon about a locomotive who liked being really useful but wasn't too keen on plowing snow, was a work of fiction. However, as proved by this…
Best of Google Sightseeing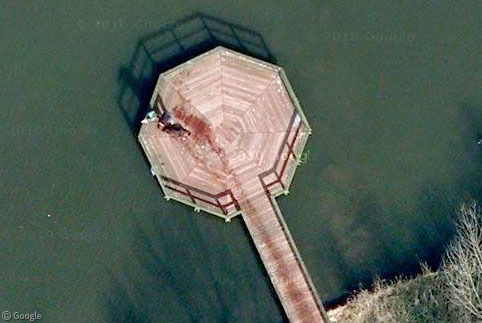 We're not sure what's going on here, but it sure does look like someone (or perhaps a pair of someones)…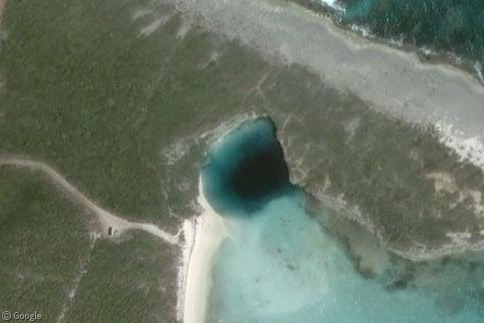 The term "blue hole" is given to sinkholes filled with water where the entrance is below the surface; but they…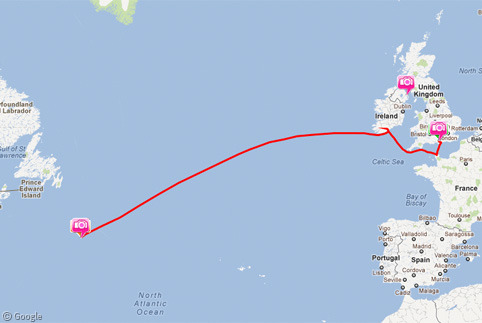 On the 15th April 1912, exactly 100 years ago this weekend, the RMS Titanic sank in the North Atlantic Ocean…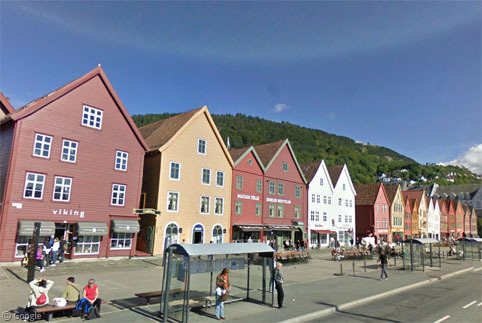 Here at Google Sightseeing we love a chance to create a post about the scenic wonders of Norway1. Today we…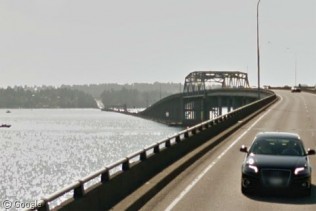 Floating bridges, while often temporary structures used in times of war or disaster, can also be used long-term in locations…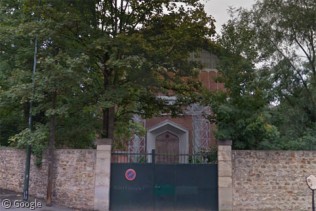 From the late 19th century to the period between the World Wars, hundreds of airship hangars were built in Western…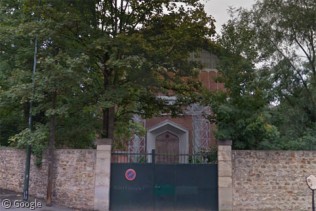 From the late 19th century to the period between the World Wars, hundreds of airship hangars were built in Western…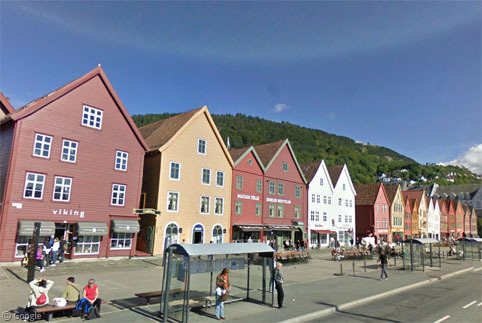 Here at Google Sightseeing we love a chance to create a post about the scenic wonders of Norway1. Today we…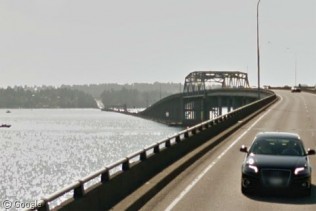 Floating bridges, while often temporary structures used in times of war or disaster, can also be used long-term in locations…