North America
Nobody likes traffic. The frequent starts and stops just to roll another few feet can grind away at anyone's mind. Well, if you're planning a trip soon, you might want to avoid the following destinations! They were determined by an…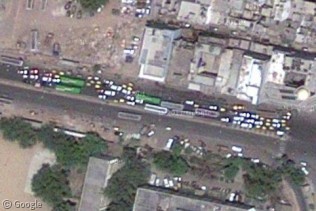 Here at Google Sightseeing, our obsession with superlatives knows no bounds, whether it be the largest, the smallest, the funniest, or the strangest. Join us as we literally go in another direction with our look at ten items that have the right to be called the northernmost such things on Earth!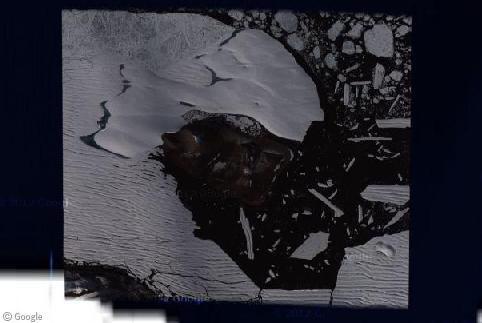 On the 15th April 1912, exactly 100 years ago this weekend, the RMS Titanic sank in the North Atlantic Ocean after colliding with an iceberg four days into her maiden voyage from Southampton to New York City. Titanic had 2,223…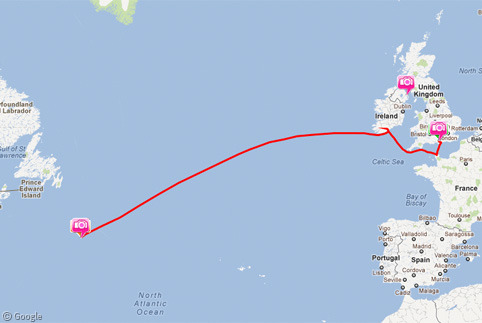 The 14th of March marks the 133rd birthday of the most famous theoretical physicist in history, Albert Einstein. While the man passed on nearly six decades ago, his name remains synonymous with genius and intellectual capability. Now, we could devote an entry to the myriad institutions and statues dedicated in his honour, or we could show you his greatest legacy of all – that of a corporate pitchman!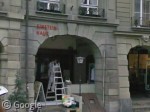 The toilet – home to some of humankind's most intimate moments, and probably one of the last things you'd think you'd find on Google Maps (or think to look for, for that matter). One might be surprised, however, at just how many random toilets and toilet-related items are lying around on Google Maps. As part of our effort to maintain our highbrow credibility, we've collected a few for you here; it's a dirty job but someone has to do it.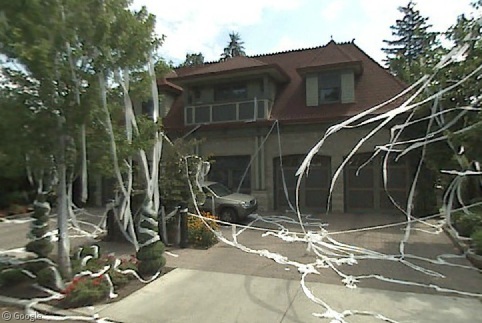 Last year bundle.com released a list of the 25 most expensive restaurants in the US, with mind-boggling average prices for highly stylised meals consisting of a wide array of exotic ingredients. However, it won't cost you a penny1 to join…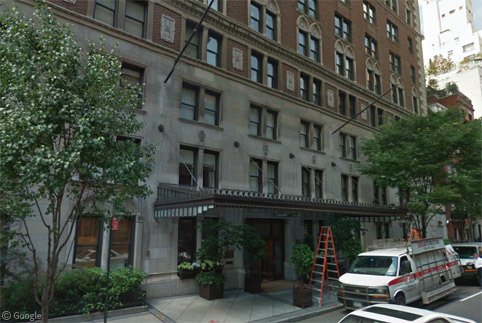 Best of Google Sightseeing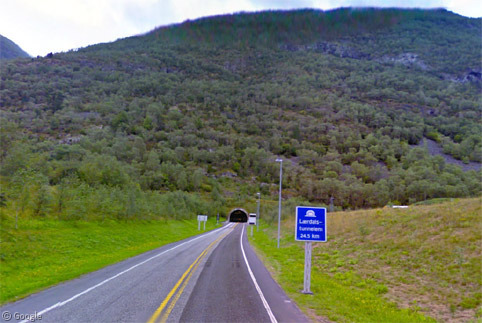 Faced with the challenge of building a year-round road to connect Norway's two largest cities (Bergen and Oslo), through a…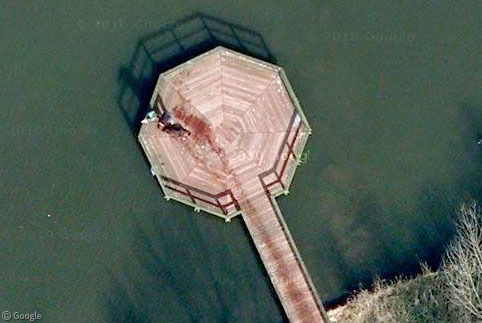 We're not sure what's going on here, but it sure does look like someone (or perhaps a pair of someones)…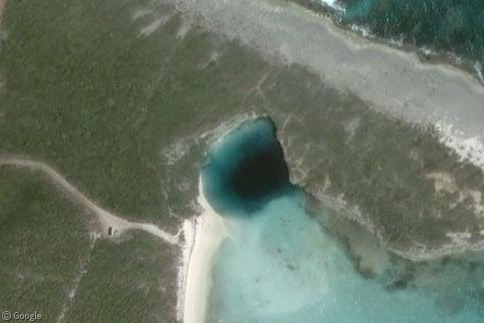 The term "blue hole" is given to sinkholes filled with water where the entrance is below the surface; but they…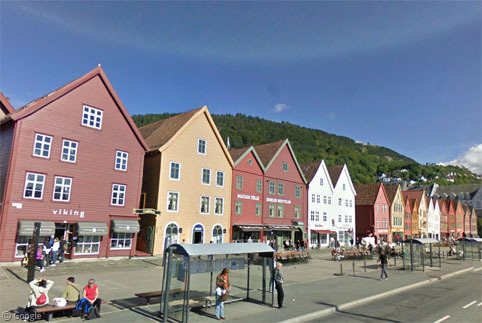 Here at Google Sightseeing we love a chance to create a post about the scenic wonders of Norway1. Today we…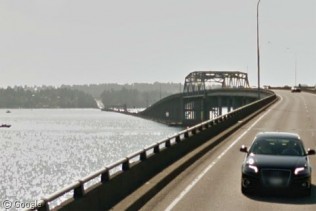 Floating bridges, while often temporary structures used in times of war or disaster, can also be used long-term in locations…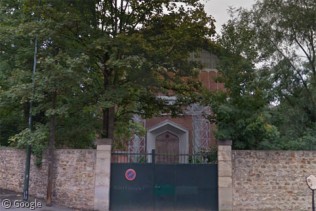 From the late 19th century to the period between the World Wars, hundreds of airship hangars were built in Western…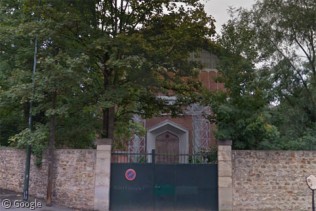 From the late 19th century to the period between the World Wars, hundreds of airship hangars were built in Western…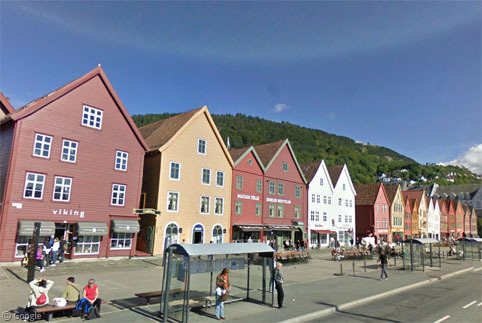 Here at Google Sightseeing we love a chance to create a post about the scenic wonders of Norway1. Today we…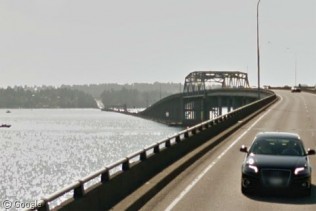 Floating bridges, while often temporary structures used in times of war or disaster, can also be used long-term in locations…