Louisiana
A massive sinkhole changed Lake Peigneur from a shallow freshwater lake, to a saltwater crater overnight.
This weekend, I was lucky enough to see the only flying Avro Vulcan in existence, yet Murphy's Law dictated that my camera should under no circumstances work. So, whilst this post was to be interjected with marvelous self-made photography, it…
Posted by
Rob
Thursday, 11th September 2008
Here in New Orleans the party looks to be so good that the guests have all spilled out into the street! It looks like they're gathered around Joe's House of Blues – and yet the [giant red arrow] outside clearly…
In case you missed it, there was recently a spot of bother over the New Orleans images in Google Earth. Back in August 2005, just after Hurricane Katrina wrecked the city, Google updated Maps and Earth with images of the…
Yes people, this pair of spermatozoon spermatozoa are each nearly half a mile long! At least, I think they're sperm cells hugely magnified – it's that or some sort of crazy elongated guitar art? Thanks to James Bonnette
Perhaps the captain of this barge on the Mississippi has had a little too much to drink, as he appears to have crashed into the river bank. Whoops! Thanks to Sam Phillips.
Best of Google Sightseeing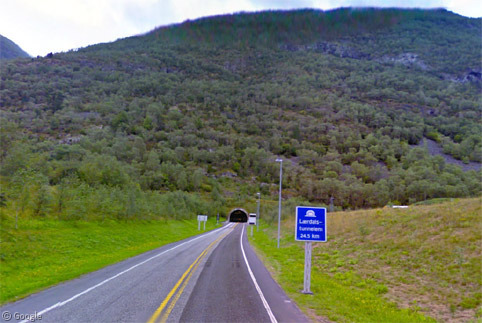 Faced with the challenge of building a year-round road to connect Norway's two largest cities (Bergen and Oslo), through a…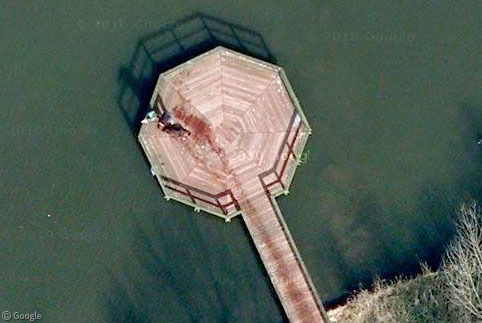 We're not sure what's going on here, but it sure does look like someone (or perhaps a pair of someones)…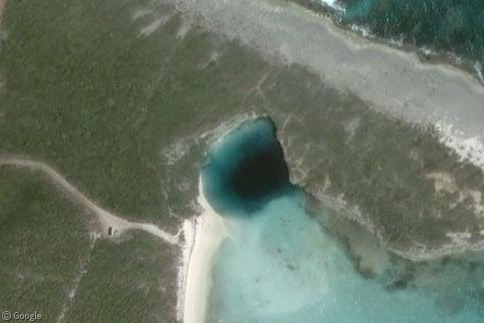 The term "blue hole" is given to sinkholes filled with water where the entrance is below the surface; but they…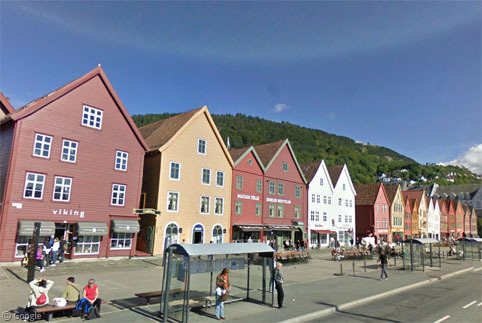 Here at Google Sightseeing we love a chance to create a post about the scenic wonders of Norway1. Today we…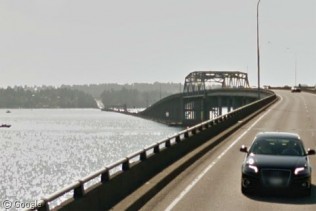 Floating bridges, while often temporary structures used in times of war or disaster, can also be used long-term in locations…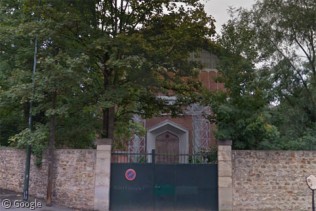 From the late 19th century to the period between the World Wars, hundreds of airship hangars were built in Western…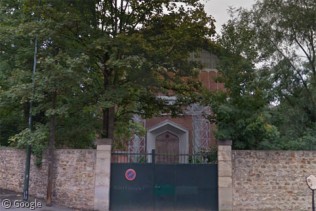 From the late 19th century to the period between the World Wars, hundreds of airship hangars were built in Western…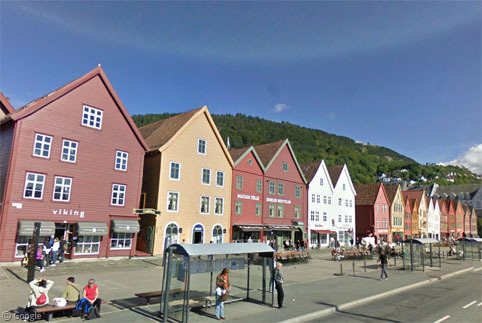 Here at Google Sightseeing we love a chance to create a post about the scenic wonders of Norway1. Today we…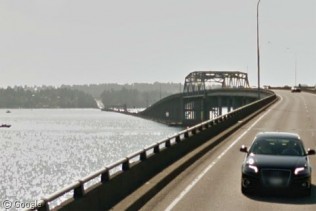 Floating bridges, while often temporary structures used in times of war or disaster, can also be used long-term in locations…