North Carolina
There are hundreds of different aircraft "in flight" to be seen on Google Earth, waaaaay too many to post them all here on Google Sightseeing1. But every now and then there's a rare sighting that we feel the need to…
Despite Google's best efforts, someone has finally managed to spam Google Earth with a Viagra advert! Well I guess it had to happen sooner or later… Thanks to Mark.
You can all rest easy tonight; I've discovered peace on earth! The first bit of peace is found in Watershed Park, a dense woodland near Redmond with trails for cycling, horse riding, etc. A local cyclist took this ground level…
The Wright Brothers National Memorial in Kitty Hawk commemorates the first successful powered flight, which was achieved by the two brothers here on December 17th 1903. The straight dirt path going from the main memorial to the NNW leads directly…
Arrrgggh! Haven't these drivers noticed they're about to be vaporised by some giant glowing-green alien writing?! Oh dear… Did I just mention aliens? Whoops. Thanks to David for alerting us to the impending invasion.
Best of Google Sightseeing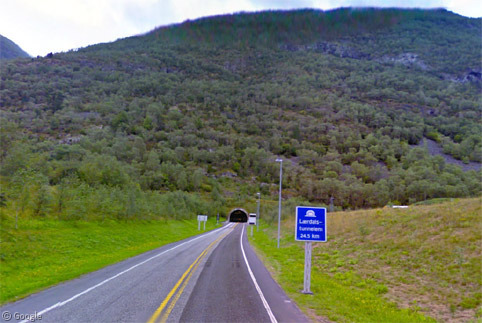 Faced with the challenge of building a year-round road to connect Norway's two largest cities (Bergen and Oslo), through a…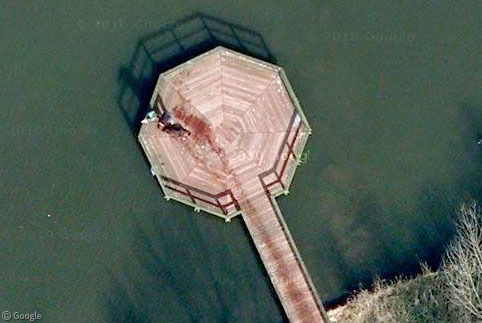 We're not sure what's going on here, but it sure does look like someone (or perhaps a pair of someones)…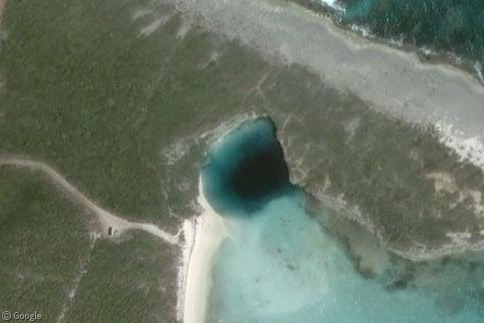 The term "blue hole" is given to sinkholes filled with water where the entrance is below the surface; but they…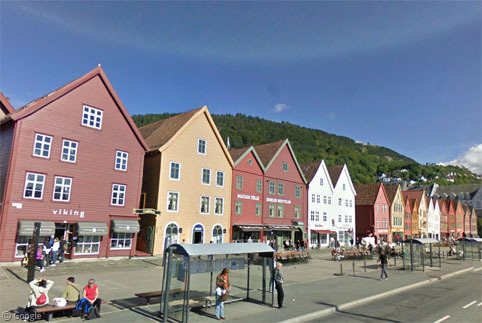 Here at Google Sightseeing we love a chance to create a post about the scenic wonders of Norway1. Today we…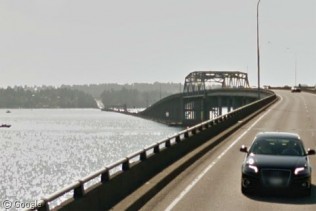 Floating bridges, while often temporary structures used in times of war or disaster, can also be used long-term in locations…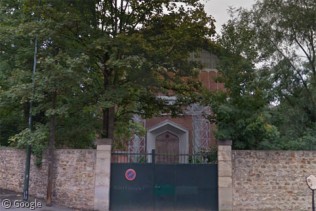 From the late 19th century to the period between the World Wars, hundreds of airship hangars were built in Western…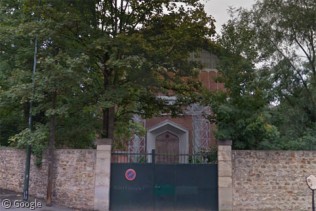 From the late 19th century to the period between the World Wars, hundreds of airship hangars were built in Western…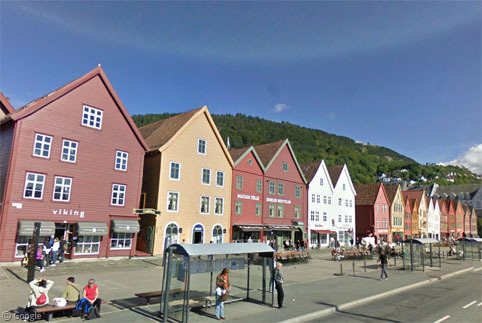 Here at Google Sightseeing we love a chance to create a post about the scenic wonders of Norway1. Today we…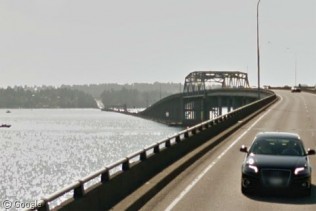 Floating bridges, while often temporary structures used in times of war or disaster, can also be used long-term in locations…