U.S. Insular Areas
As we ring in 2012 here at Google Sightseeing, we know that you, too, are celebrating the New Year. Of course, depending on where you are around the globe, you're celebrating it at very different times – sometimes more than a day apart! With that in mind, here's your guide to the first – and the last – places on Earth to enter 2012.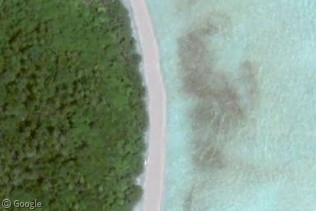 Off the island of Guam, we find a floating dry-dock. I'd assumed the cargo was craned into the dry dock, but instead the dry dock slightly submerges itself (just like a submarine) so that the ship (or in this case,…
Just off the coast of St. Croix, U.S. Virgin Islands, is what looks rather like a Rum Slick – waste from the production of molasses at the nearby Cruzan Rum Distillery. Certainly the dark patch starts directly offshore from the…
Previously on Google Sightseeing
Doing the rounds on the mainstream sites this week has been the story of Abu Dhabi's Sheikh Hamad bin Hamdan…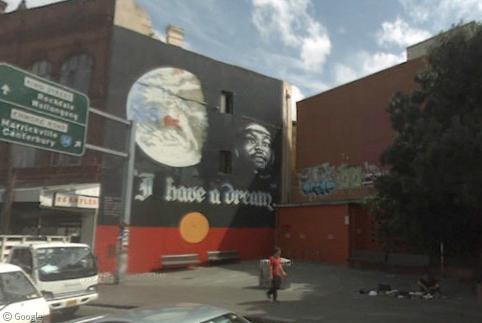 Newtown is an inner suburb of Sydney, New South Wales and is one of that city's major cultural and artistic centres. The suburb is renowned for its graffiti and street art, and since the 1980s all sorts of murals, drawings and paintings, both legal and illegal, have been popping up all over the neighbourhood.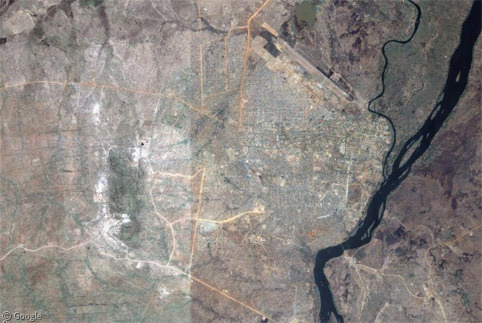 It's not every day that a new country is created, but that's what happened on July 9th 2011 when The…