Ecuador
On October 8, 1835, Charles Darwin's ship The Beagle reached James Island (Santiago Island) in the Galapagos. Darwin spent 9 days on the volcanic island collecting many specimens which contributed to his theory of evolution.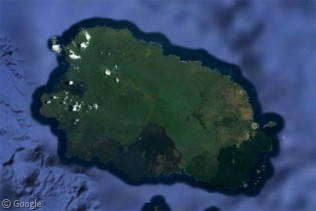 Posted by
Ian Brown
Wednesday, 8th October 2014
The latest frontier for Google's Street View technology is underwater. Cameras have visited quite a number of popular diving and snorkelling locations, giving us spectacular imagery of sea life and coral reefs. Today we're taking a tour of these locations,…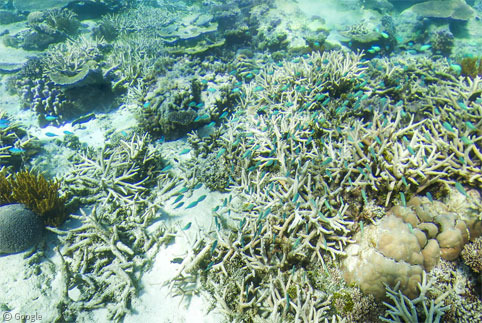 Posted by
Ian Brown
Thursday, 17th April 2014
A few years ago it was a common joke to suggest that Google would follow the success of Street View by attaching cameras to boats to capture imagery of rivers, canals and oceans. Well, of course that is now a…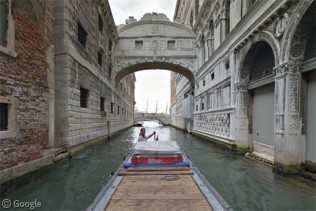 Posted by
Ian Brown
Wednesday, 26th February 2014
Which is closer to the surface of the moon, the summit of Mount Everest or Ecuador? Contrary to popular belief, the answer is Ecuador, as the Earth isn't a perfect sphere. As the Earth is constantly spinning, centrifugal force causes…
We featured the Greenwich meridian two years ago on Google Sightseeing, so it's about time we had a closer look at the other global zero: the equator. Although it is more than 40,000km long, there are surprisingly few towns along…
Posted by
RobK
Thursday, 5th November 2009
Welcome to The Galapagos Islands – 13 main volcanic islands, 6 smaller islands, 107 rocks and islets, loads of high resolution images and tons and tons of incredible sights to see. Have fun More on the Galapagos Islands at Wikipedia.…
Previously on Google Sightseeing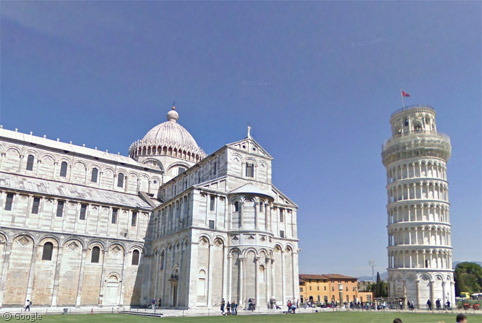 We recently took a look at a number of Churches with twisted spires. Rather more common are Churches with detached…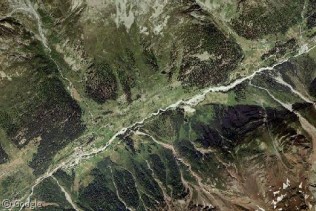 The Street View trike's been at it again, this time in the Swiss Alps visiting the slopes of eleven different alpine resort areas to put you right in the middle of slopes of famed ski resorts, towering mountains, and bucolic trails. Join us for a look at two beautiful valleys in the canton of Valais that surround the largest glacier in the Alps.