Advertise with Us
Google Sightseeing is a frequently updated blog which covers the best of things to see on Google Earth, Google Maps and Street View.
We attract a technically-savvy audience, mostly aged 25-24 and from United States of America, United Kingdom, Canada and Australia. The main site is in English but we also provide separate translation sites in French, Italian and Spanish.
Google Sightseeing is unaffiliated with Google, and has been running since April 2005. In that time there has been much press coverage, including LA Times, New York Post, The Guardian, Newsweek, Wired, TIME magazine's "50 coolest websites of the year", as well as TV coverage on BBC News 24, BBC World Service and FOX 26.
Google Sightseeing is written and developed by owners James Turnbull and Alex Turnbull, with a small team of contributing writers.
Averages based on January – June 2010
Unique Visitors: 430,000 / month
Page Views: 1,100,000 / month
Complied on 20th July 2010
Based on opt-in Facebook fans
Female: 25%
Male: 73%
Ages 13-17: 9%
Ages 18-24: 25%
Ages 25-34: 32%
Ages 35-44: 22%
Ages 45-54: 7% Ages 55+: 4%
Advertising on the website is CPM based (cost per 1000 ad views). We use doubleclick ad publishing software which can target users by location, keywords, browser, etc. and can limit delivery by conditions such as frequency or time of day.
Banner
Average impressions
CPM
Leaderboard 728×90
Above the Fold
750,000/month
$2.00
Top-right medium rectangle 300×250
Above the Fold
750,000/month
$1.60
Map page banner 468×60
Above the Fold
250,000/month
$2.40
We've got space in various sized ad slots on targeted pages, so please get in touch now and we'll take it from there!
Previously on Google Sightseeing
Doing the rounds on the mainstream sites this week has been the story of Abu Dhabi's Sheikh Hamad bin Hamdan…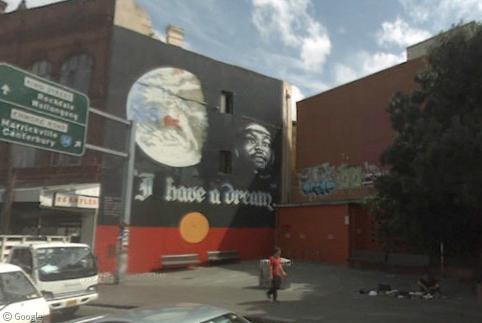 Newtown is an inner suburb of Sydney, New South Wales and is one of that city's major cultural and artistic centres. The suburb is renowned for its graffiti and street art, and since the 1980s all sorts of murals, drawings and paintings, both legal and illegal, have been popping up all over the neighbourhood.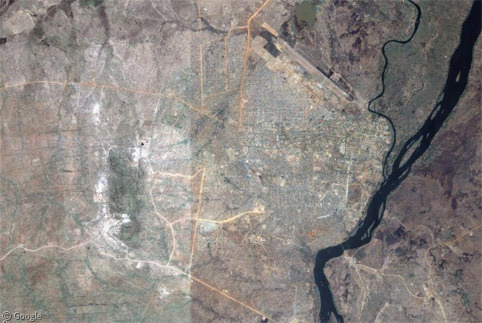 It's not every day that a new country is created, but that's what happened on July 9th 2011 when The…