Privacy policy
Privacy Policies are usually full of legal mumbo-jumbo that applies to nobody, this policy isn't much different, but the basic gist is that we won't contact you unless you've previously asked us to, and we will never pass your e-mail address onto any other companies.
For each visitor to our Web page, our Web server automatically recognises the visitors language or country preferences. We collect the e-mail addresses of those who post comments or suggestions, or who communicate with us via e-mail. The information we collect is used to improve the content of our Web page, used to customise the content and/or layout of our page for each individual visitor and for contacting visitors.
Cookies and Web Beacons
We do use cookies to store information, such as your personal preferences when you visit our site. This could include only showing you a popup once in your visit, or the ability to login to some of our features, such as forums.
We also use third party advertisements to support our site. Some of these advertisers may use technology such as cookies and web beacons when they advertise on our site, which will also send these advertisers (such as Google through the Google AdSense program) information including your IP address, your ISP , the browser you used to visit our site, and in some cases, whether you have Flash installed. This is generally used for geotargeting purposes (showing New York real estate ads to someone in New York, for example) or showing certain ads based on specific sites visited (such as showing cooking ads to someone who frequents cooking sites).
Trademarks and Copyright
Google is a trademark of Google Inc. who are neither associated with this website nor endorse it in any way. Other names of companies and products mentioned on this website may be the trademarks of their respective owners.
Thumbnail images and screenshots are copyright Google and other companies.
Site design and all written content are © copyright 2005-2008 Alex Turnbull & James Turnbull. Google Sightseeing is a Rotacoo Production.
Comments are owned by whoever posted them and we are not responsible for their content. However; we do reserve the right to edit or delete inappropriate comments as we see fit.
Previously on Google Sightseeing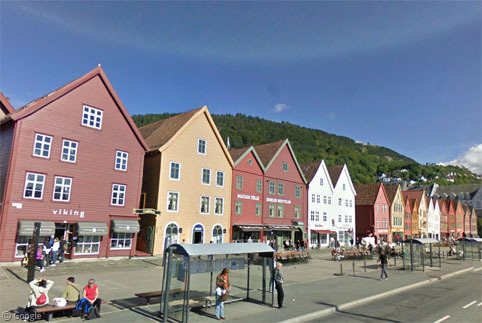 Here at Google Sightseeing we love a chance to create a post about the scenic wonders of Norway1. Today we…
Google Street View may be ever-expanding in its reach, but it's still a long way from covering the entire world. There are numerous services that not only offer their own street-level imagery but have beaten Google to the punch in numerous cities around the globe. That got us wondering just what we're missing from other sites over here at Google Sightseeing, so join us as we take a two-part tour of street-level imagery in places Street View hasn't reached yet!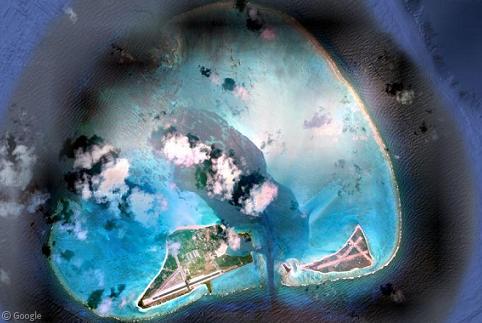 Known as site of one of the most pivotal naval battles in history, today Midway Atoll strikes an odd balance between its military past and its tropical paradise locale. It's also one of the most remote places ever visited by Google Street View.