Weirdness
Now make sure your children's eyes are covered, because we've found a completely naked Giant Pumpkin on Street View! Mmmm, pumpkin…. Thanks to Brian.
Update: Thanks to cowens and others who informed us that this is actually an absolutely massive piece of land art called desert breath. Click through for some images and a way better description than I gave it! What on earth…
Could these be the waves from an underwater explosion? Found in a lagoon in Acapulco, the circular waves could be caused by any number of different events. However, the waves are about 8m peak to peak, and still can be…
Free UK daily paper The Metro published an article last week about a YouTube video1 in which someone claimed to have found the shape of Jesus in a cloud, floating over Mount Sinai in Egypt. We thought this was such…
Initially we thought this was possibly the coolest find ever, but sadly this is not 9 small planes flying in formation over Denmark. No, even better than that, when you look closer it becomes obvious that someone has taken a…
The urban equivalent of Cow Tipping, the inner-city phenomenon of Car Tipping has begun to spread like wildfire across Germany now that its been spotted on Google Earth… Also see our post on Extreme Parking for more. Via Gearth Blog.
Best of Google Sightseeing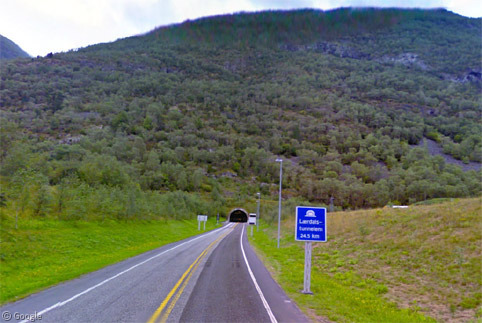 Faced with the challenge of building a year-round road to connect Norway's two largest cities (Bergen and Oslo), through a…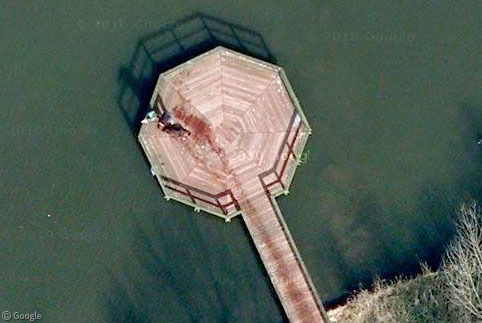 We're not sure what's going on here, but it sure does look like someone (or perhaps a pair of someones)…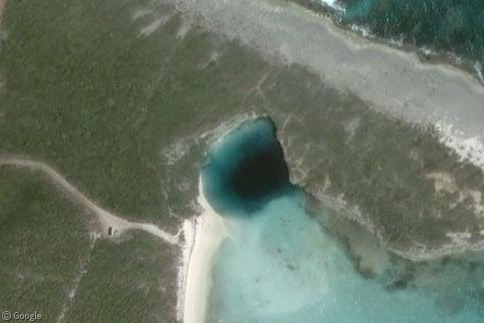 The term "blue hole" is given to sinkholes filled with water where the entrance is below the surface; but they…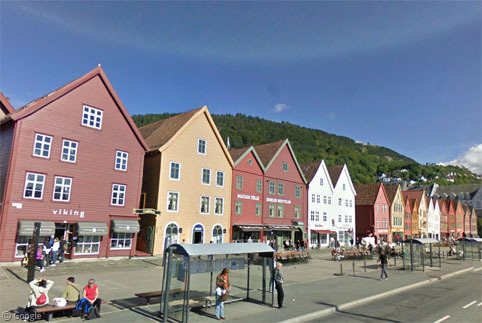 Here at Google Sightseeing we love a chance to create a post about the scenic wonders of Norway1. Today we…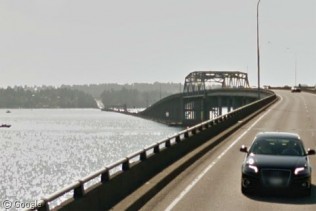 Floating bridges, while often temporary structures used in times of war or disaster, can also be used long-term in locations…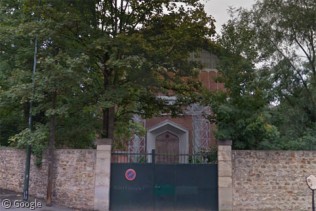 From the late 19th century to the period between the World Wars, hundreds of airship hangars were built in Western…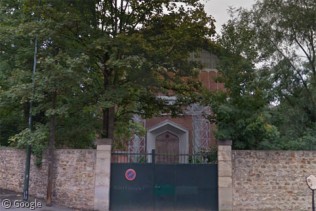 From the late 19th century to the period between the World Wars, hundreds of airship hangars were built in Western…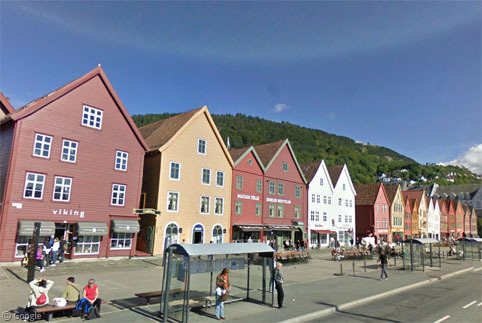 Here at Google Sightseeing we love a chance to create a post about the scenic wonders of Norway1. Today we…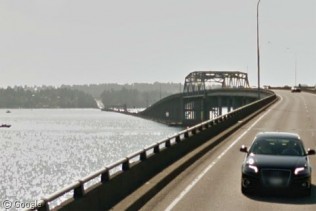 Floating bridges, while often temporary structures used in times of war or disaster, can also be used long-term in locations…