Weirdness
Can anyone explain why someone has planted this rectangular-ish line of trees outside of Oakland, CA? And while we're at it, what the heck is this? Thanks to Bob (Canadian) Thompson.
Check out all these brilliantly brightly-coloured cars on this highway in Beijing. I'm not sure though why these cars seem quite so colourful, and perhaps it's simply down to the combination of an over-saturated image and a very sunny day,…
Arrrgggh! Haven't these drivers noticed they're about to be vaporised by some giant glowing-green alien writing?! Oh dear… Did I just mention aliens? Whoops. Thanks to David for alerting us to the impending invasion.
This isn't really an optical illusion, just an image mismatch on highway I-80 between Lincoln and Omaha, Nebraska, but it looks really freaky! It makes my head hurt. Thanks to Michelle, and apologies to Joe, who doesn't like weirdness.
Another new kind of image weirdness here, with this giant stripy blue square off the coast of Nova Scotia. Very odd. Thanks: Ashley Bouchie
Best of Google Sightseeing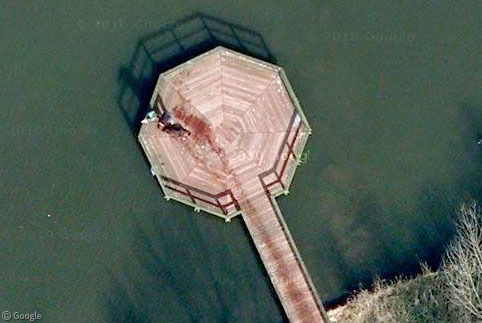 We're not sure what's going on here, but it sure does look like someone (or perhaps a pair of someones)…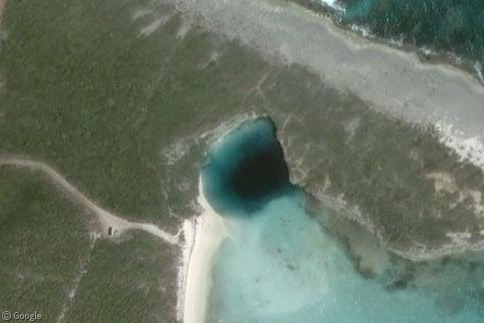 The term "blue hole" is given to sinkholes filled with water where the entrance is below the surface; but they…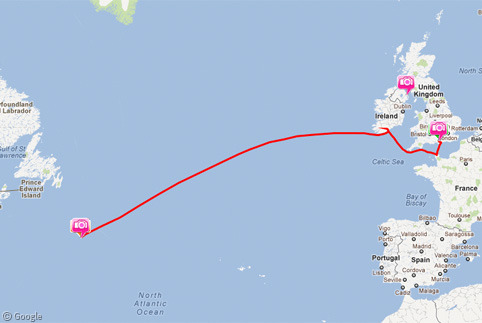 On the 15th April 1912, exactly 100 years ago this weekend, the RMS Titanic sank in the North Atlantic Ocean…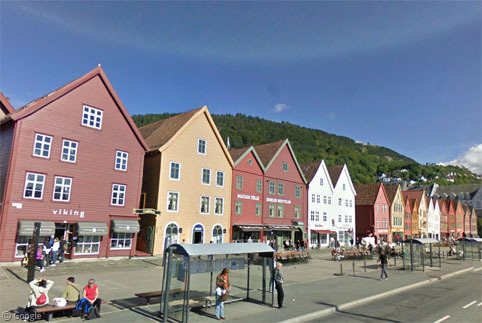 Here at Google Sightseeing we love a chance to create a post about the scenic wonders of Norway1. Today we…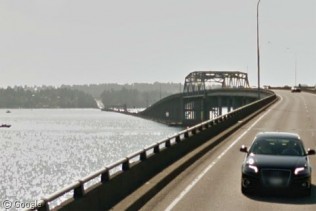 Floating bridges, while often temporary structures used in times of war or disaster, can also be used long-term in locations…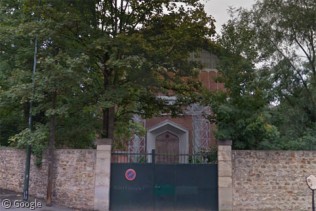 From the late 19th century to the period between the World Wars, hundreds of airship hangars were built in Western…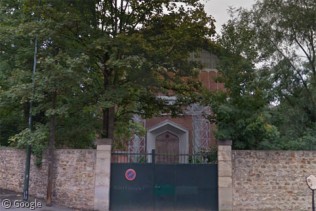 From the late 19th century to the period between the World Wars, hundreds of airship hangars were built in Western…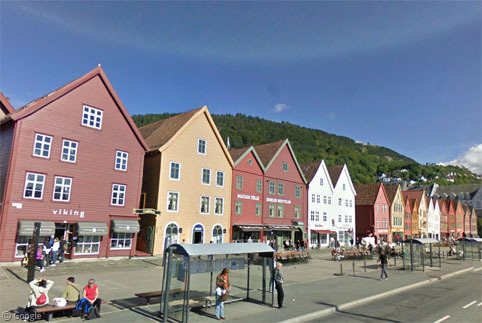 Here at Google Sightseeing we love a chance to create a post about the scenic wonders of Norway1. Today we…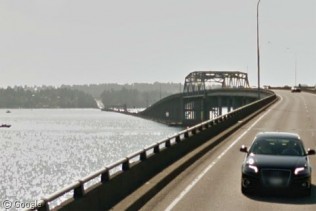 Floating bridges, while often temporary structures used in times of war or disaster, can also be used long-term in locations…