Finland
It's April, and that means ice hockey fans around the world are gearing up for the highlight of the year, the National Hockey League (NHL)'s playoffs for the Stanley Cup, which teams have been competing for since 1892. From its…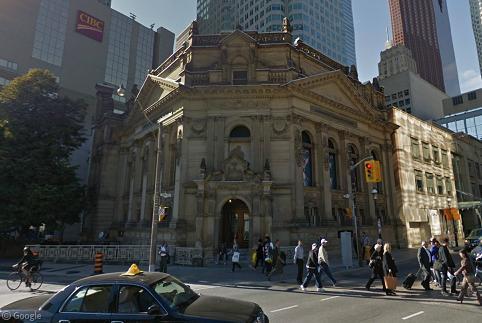 While most visual artwork is intended to please the eye, some artists strive to reach the other senses as well.  Some of them create large-scale sculptures which create sounds from natural sources – generally wind or water. Our first example…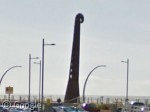 Posted by
Ian Brown
Wednesday, 16th January 2013
Here at Google Sightseeing, our obsession with superlatives knows no bounds, whether it be the largest, the smallest, the funniest, or the strangest. Join us as we literally go in another direction with our look at ten items that have the right to be called the northernmost such things on Earth!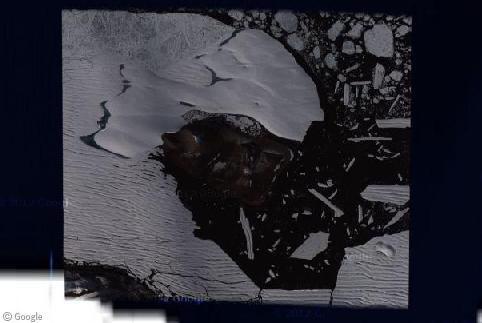 The Struve Geodetic Arc was a network of triangulation points developed in the 19th century, in an attempt to accurately calculate the size and shape of our planet. 34 of the original 265 points are clearly marked and were recognised…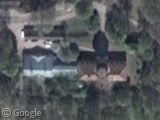 Posted by
Ian Brown
Tuesday, 21st September 2010
We took a look at the world of huge cruise ships early in 2008. However, the recent launch of Royal Caribbean's MS Oasis of the Seas is changing the world of cruising. This 360m long, 72m high behemoth weighing 220,000…
Posted by
Ian Brown
Monday, 23rd November 2009
For our first post about Finland, we visit the capital Helsinki where we find Temppeliaukio – a circular dome-roofed rock church carved into a large granite outcropping. Rather more modern than the Ethiopian Rock Churches which I wrote about recently,…
Previously on Google Sightseeing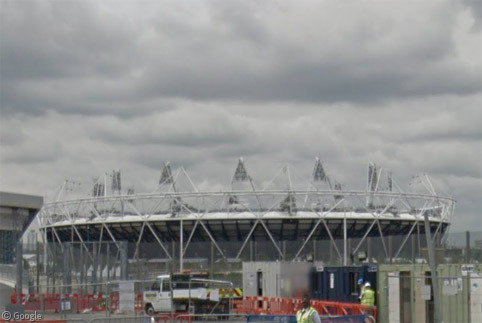 It may have escaped your attention, given the lack of publicity, but there is a large sporting event about to…
Doing the rounds on the mainstream sites this week has been the story of Abu Dhabi's Sheikh Hamad bin Hamdan…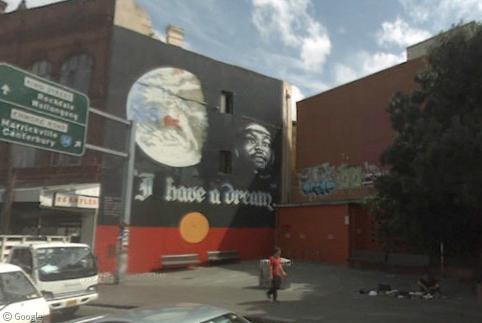 Newtown is an inner suburb of Sydney, New South Wales and is one of that city's major cultural and artistic centres. The suburb is renowned for its graffiti and street art, and since the 1980s all sorts of murals, drawings and paintings, both legal and illegal, have been popping up all over the neighbourhood.