Europe
First used in 1926, le Circuit de Reims-Gueux was a French Formula One and sports car racing circuit built on the public roads between the villages of Gueux and Thillois. The circuit hosted its first French Grand Prix in 1932 and continued to hold the event until 1966. The track closed for good in 1972, but the roads are still in place, and many traces of the old circuit can still be found, including the pit stalls, paddock, and spectator bleachers.
The term "blue hole" is given to sinkholes filled with water where the entrance is below the surface; but they are perhaps more accurately described as "vertical caves". These caves were formed through normal erosion until the end of the…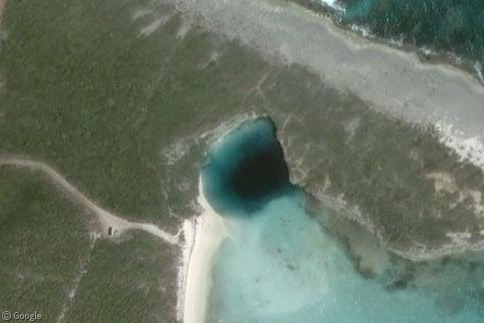 Unbelievably (for us at least) today is the sixth anniversary of the the first ever post on Google Sightseeing, which was an aerial view of a MIckey Mouse-shaped lake at Disney World, Florida1. We're very glad to still be here,…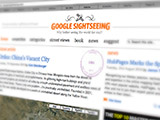 In the early Summer of 2009, England's annual crop art season got underway in spectacular fashion with one of the most impressive creations ever to grace a Barley field – a gargantuan 250m long, 60m wide Jellyfish that appeared one…
Out in Las Vegas, Nevada, the Street View car has captured a Frank Gehry building in the process of being built. It's the Cleveland Clinic's Lou Ruvo Center for Brain Health which opened in July 2009 so it's reasonable to…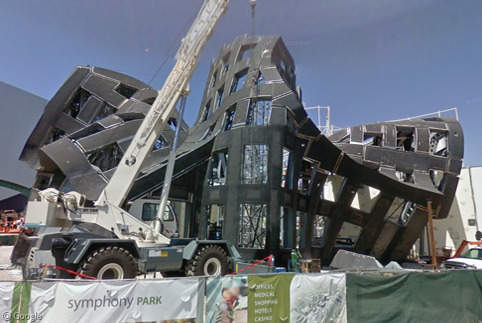 As we around the world continue to acquire automobiles at a precipitous rate, we also have to build increasingly complex intersections to deal with the resulting traffic. Few places epitomise this movement more than the the massive, five-level High Five Interchange in Dallas, Texas, one of the most impossibly complex highway junctions you will ever see.
Best of Google Sightseeing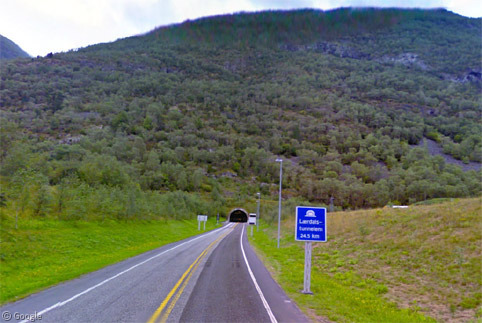 Faced with the challenge of building a year-round road to connect Norway's two largest cities (Bergen and Oslo), through a…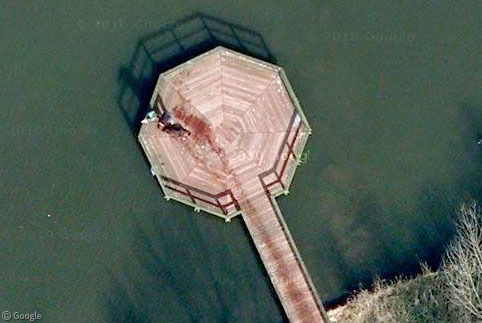 We're not sure what's going on here, but it sure does look like someone (or perhaps a pair of someones)…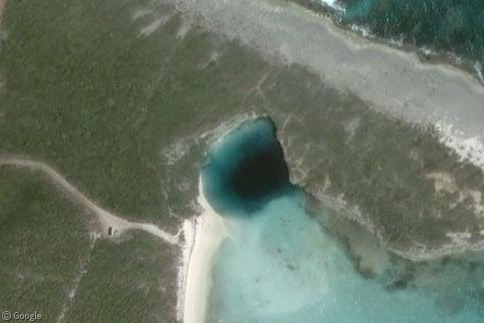 The term "blue hole" is given to sinkholes filled with water where the entrance is below the surface; but they…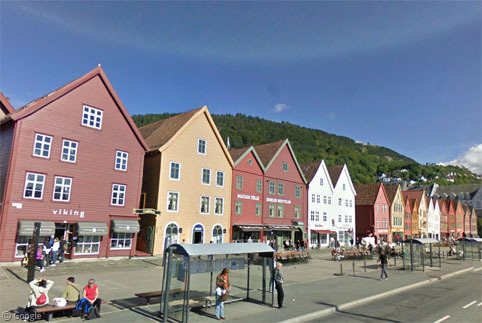 Here at Google Sightseeing we love a chance to create a post about the scenic wonders of Norway1. Today we…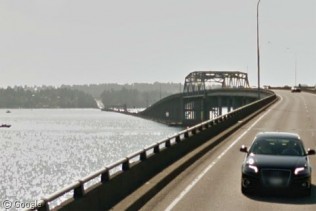 Floating bridges, while often temporary structures used in times of war or disaster, can also be used long-term in locations…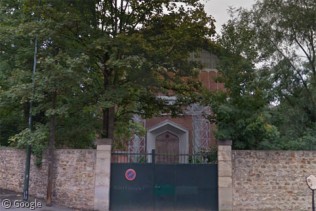 From the late 19th century to the period between the World Wars, hundreds of airship hangars were built in Western…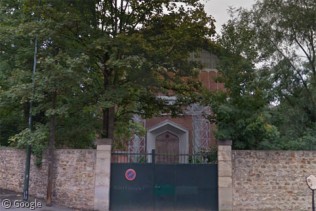 From the late 19th century to the period between the World Wars, hundreds of airship hangars were built in Western…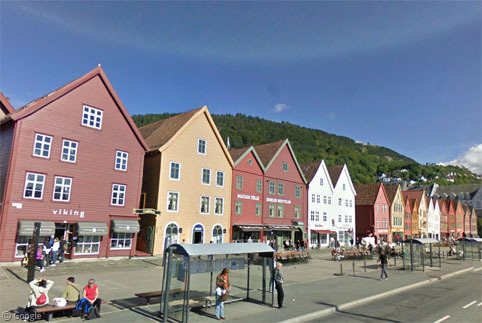 Here at Google Sightseeing we love a chance to create a post about the scenic wonders of Norway1. Today we…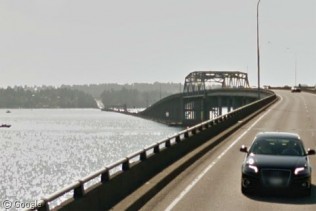 Floating bridges, while often temporary structures used in times of war or disaster, can also be used long-term in locations…