England
With high-resolution images all over the globe, Google Earth has captured many sporting events actually in-progress, so today we proudly present – The Top 10 different sports you can actually see people playing on Google Earth! As a bonus, we've…
Back in the 1850s, Britain was worried that France would try and invade, so Lord Palmerston (the Prime Minister of the time) decided to build the Palmerston Forts to defend Portsmouth's dockland, four of which were built out at sea.…
"Look mum, there's a boat driving down the Queen's road in Bournemouth!" Spoiler: Careful examination of the bridge's shadow will explain this mystery… Still looks pretty cool though! Thanks to ajho.
Here at Yarm School Teesside, England, the pupils are performing better than most in the schools league tables. They've also impressively managed to get themselves featured on GSS, by drawing a picture on the roof of one of their school's…
Is that a mountainous Trimaxion Drone Ship1 hovering above Buckinghamshire, England? Sadly not – this is actually the Milton Keynes Xscape, one of three leisure centres in the UK which contain, well – mountains. Xscapes are centered around a real-snow…
This is the centre of Parcelforce Worldwide's UK operations, their International Hub beside Coventry Airport, England. Why would I link to the Parcelforce International hub? Well, apart from being one of the largest buildings in the UK, as I write…
Best of Google Sightseeing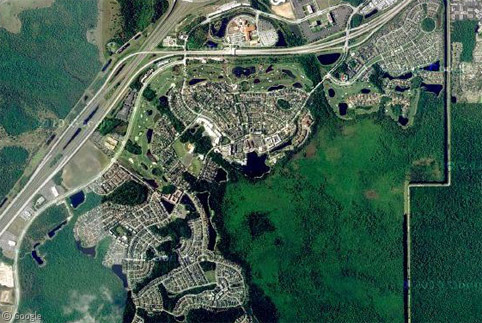 In the mid-1990s Disney took a break from theme-park development and diversified into town-building. The result was a Florida town…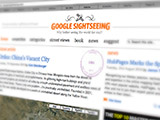 A few years ago we took a detailed look at Canada's Grand Railway Hotels (parts 1, 2, 3). To look…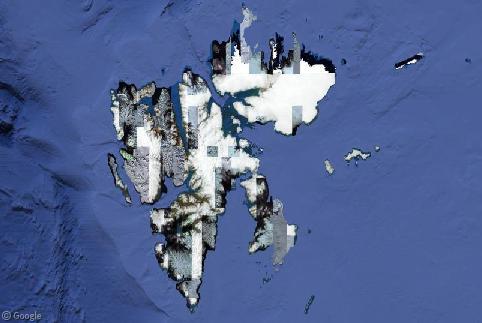 Located 400 km (640 mi) north of mainland Europe in the Arctic Ocean, the Norwegian archipelago of Svalbard is home to some of the northernmost settlements on Earth, including the world's northernmost city. While 60 percent of Svalbard is covered in ice, that still didn't stop the Street View team from exploring the stark beauty of the islands.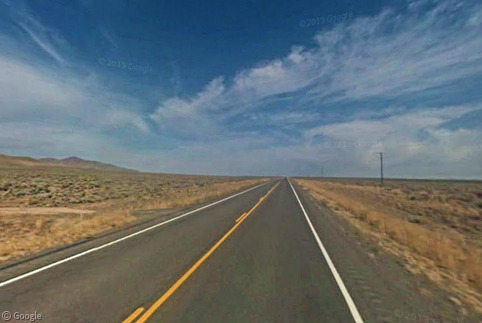 It's unlikely that Google knows exactly how many panoramic nine-sided images it hosts for Street View or how many total…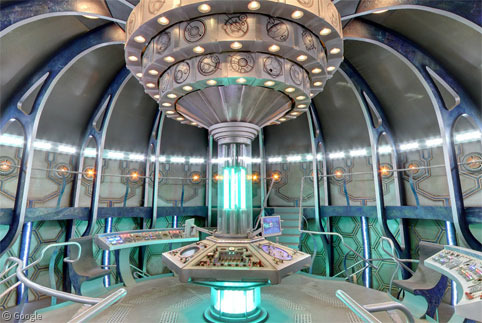 Whovians everywhere are celebrating the 50th anniversary of their favourite time traveller. Doctor Who first aired on the BBC on…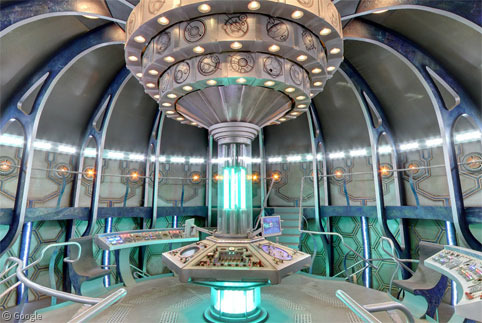 Whovians everywhere are celebrating the 50th anniversary of their favourite time traveller. Doctor Who first aired on the BBC on…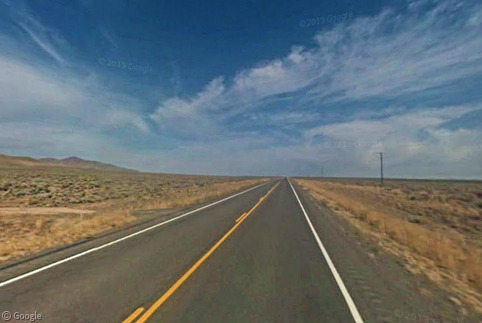 It's unlikely that Google knows exactly how many panoramic nine-sided images it hosts for Street View or how many total…