Canadian Regions & Territories
Bisected by the Arctic Circle and reaching to the Arctic Ocean, Canada's Yukon is one of the most remote locations visited so far by Google Street View. The territory is larger than Sweden but has a sparse population of 34,200 people. Today we begin a two-part journey crossing Yukon from west to east starting with the Top of the World Highway.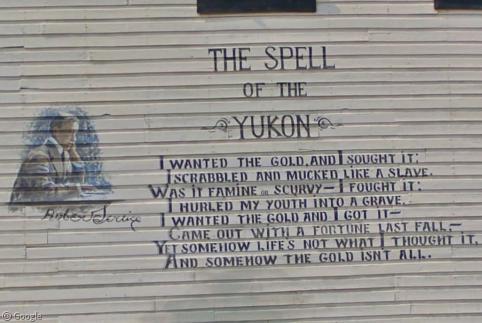 Straddling the international border between Canada and the United States sits a region known as the Boundary Waters. Carved repeatedly by massive sheets of ice, this region has become home to over 1,000 protected and pristine lakes – so many…
Few places have taken to heart the concept of the 'roadside attraction' like the Canadian province of Manitoba, where dozens of quirky and wacky monuments to local icons dot the prairie landscape.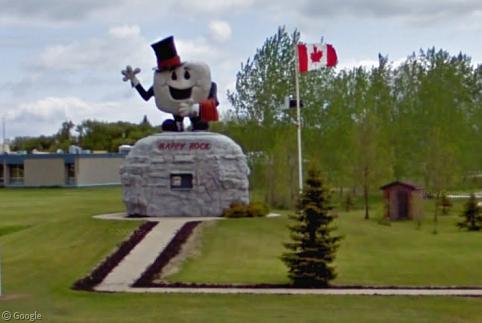 Here at Google Sightseeing we're absolutely fascinated with the more unusual names that places have been given. There's so much choice in this field that today we're able to bring you another post about creative place names – but this…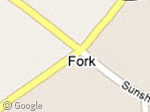 It may be hard to believe, but the Earth is struck with more space debris (meteors, comets, etc) than the moon. To be fair, our planet is much bigger, but from above, doesn't look as scarred as the surface of…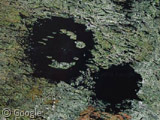 Originally two separate lakes, Upper Arrow Lake and Lower Arrow Lake were joined together in 1968 as part of a programme of construction that has seen 14 dams built on the Columbia River since 1937, converting almost the entire 2,000…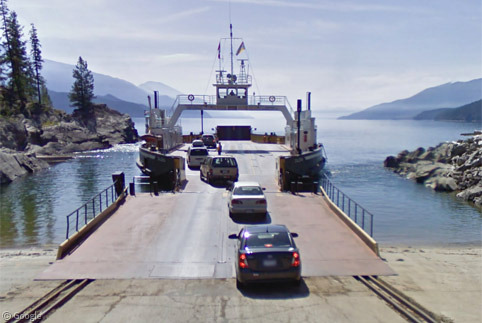 Best of Google Sightseeing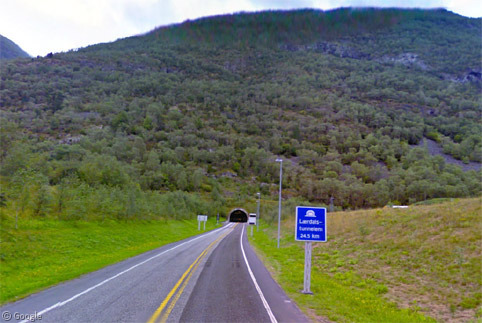 Faced with the challenge of building a year-round road to connect Norway's two largest cities (Bergen and Oslo), through a…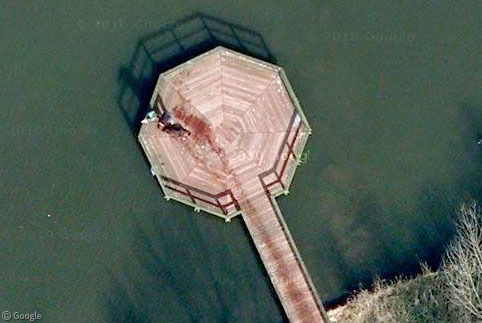 We're not sure what's going on here, but it sure does look like someone (or perhaps a pair of someones)…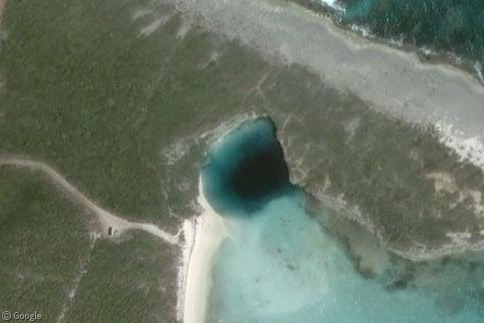 The term "blue hole" is given to sinkholes filled with water where the entrance is below the surface; but they…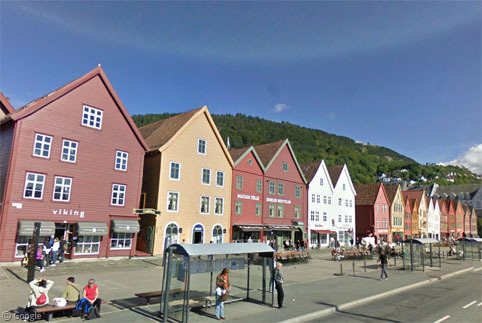 Here at Google Sightseeing we love a chance to create a post about the scenic wonders of Norway1. Today we…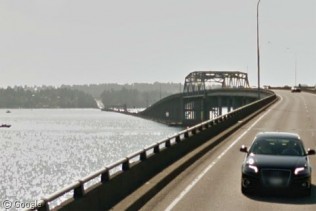 Floating bridges, while often temporary structures used in times of war or disaster, can also be used long-term in locations…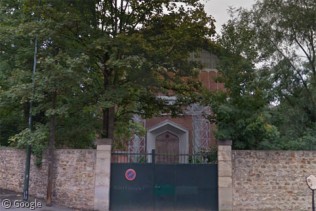 From the late 19th century to the period between the World Wars, hundreds of airship hangars were built in Western…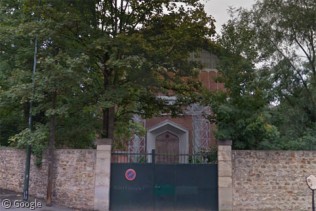 From the late 19th century to the period between the World Wars, hundreds of airship hangars were built in Western…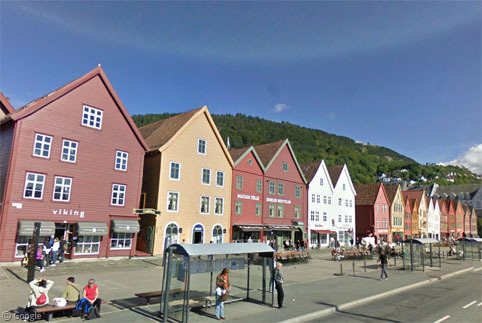 Here at Google Sightseeing we love a chance to create a post about the scenic wonders of Norway1. Today we…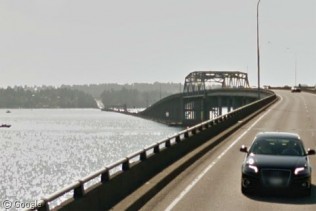 Floating bridges, while often temporary structures used in times of war or disaster, can also be used long-term in locations…