Yukon
Each year during Desert Week, we take you around the world to show you the best sights from the world's most arid spots. We've also noticed over the years the large number of regions that don't actually have hot deserts…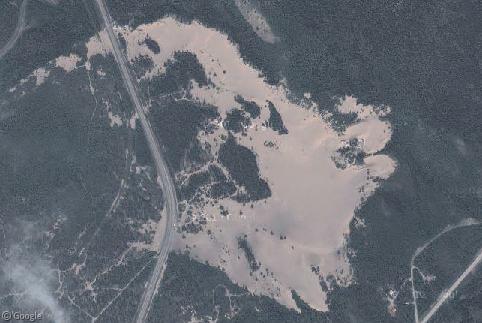 We continue our Street View barnstorming tour of Yukon today as we follow the cameras on their 417-mile (671 km) odyssey north along the beautiful, desolate Dempster Highway, built in 1979 to connect the remote Mackenzie Delta to the rest of Canada.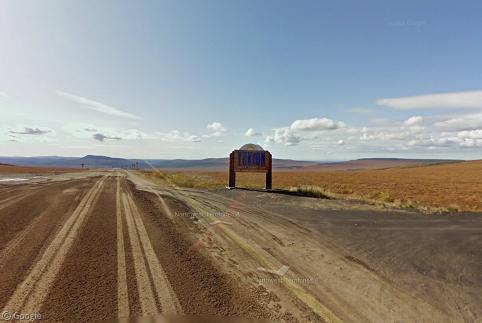 Bisected by the Arctic Circle and reaching to the Arctic Ocean, Canada's Yukon is one of the most remote locations visited so far by Google Street View. The territory is larger than Sweden but has a sparse population of 34,200 people. Today we begin a two-part journey crossing Yukon from west to east starting with the Top of the World Highway.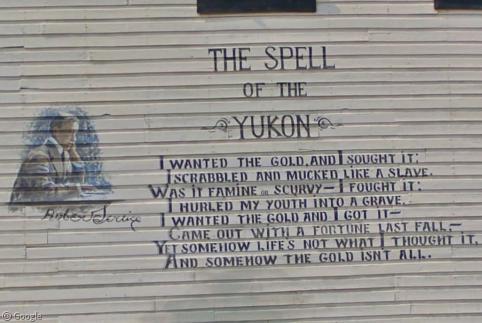 The world's largest weather vane can be found in Yukon, alongside the runway at Whitehorse airport, in the unusual form of a DC-3 plane. After 28 years of service, mostly among Canada's northern communities, the plane was retired in 1970…
Posted by
Ian Brown
Wednesday, 21st January 2009
Finally! We have proof that Google is hiding things from us in Alaska, Mexico and er… New Jersey. Hmmm. Anyway, it's a conspiracy I tell you! Firstly stretching over a large part of Alaska, all the way into the Yukon…
Previously on Google Sightseeing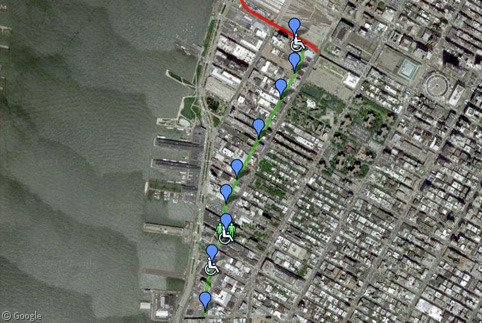 Recently opened in New York, the High Line is a unique new public park as it isn't at ground level,…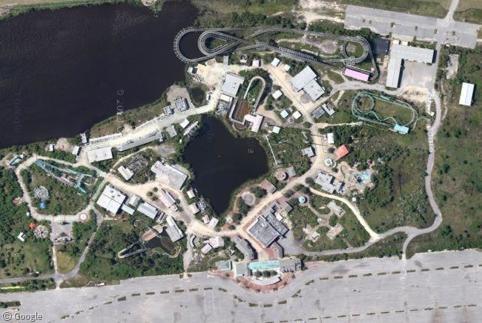 'Standing but not operating' (SBNO) is the term applied to amusement parks and amusement rides that have been abandoned by their owners but remain structurally intact. Not only are abandoned amusements favourites among urban the urban exploration crowd, SBNOs also make for great Google Sightseeing!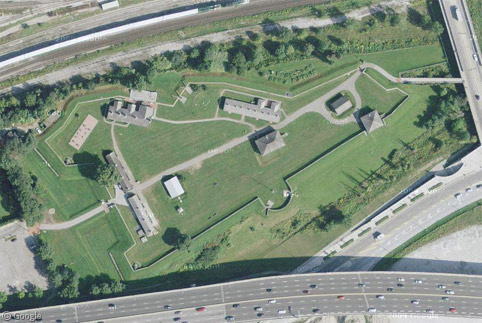 This summer, communities around North America are marking the two-hundredth anniversary of the start of the War of 18121. Perceptions…