Colorado
Here in the UK there's a lot of dressing up that happens around Halloween, there isn't anything like the kind of mania that seems to possess Americans with regards to dressing up their homes, gardens or anything else that gets…
A stupa is a Buddhist monument, originally simple mounds believed to cover the remains of the Buddha. They have evolved over the centuries to be large, ornately decorated structures, and today there are hundreds of significant stupas around the world.…
Posted by
Ian Brown
Wednesday, 29th October 2008
Now make sure your children's eyes are covered, because we've found a completely naked Giant Pumpkin on Street View! Mmmm, pumpkin…. Thanks to Brian.
Buckley Air Force Base is home to the 460th Space Wing Staff and features loads of these giant radar golf balls, which I guess are used for communicating with their "Defense Support Program" satellites. The base also hosts the Colorado…
You might remember the communities where to be part of the "in" crowd is to have your own tennis court. That's all very well but in Cielo Dorado Estates you need your own plane! There's a private runway running right…
These are the Flatirons, an incredible rock formation near Boulder, Colorado. Don't quite see what you're looking at? Tilt your head 90 degrees to the left… More information on the Wikipedia page. Thanks to Geoff.
Best of Google Sightseeing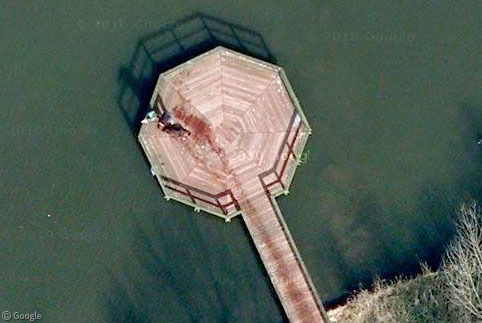 We're not sure what's going on here, but it sure does look like someone (or perhaps a pair of someones)…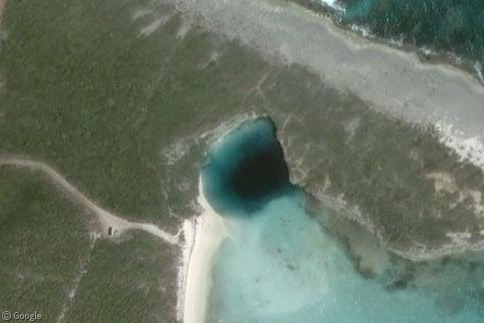 The term "blue hole" is given to sinkholes filled with water where the entrance is below the surface; but they…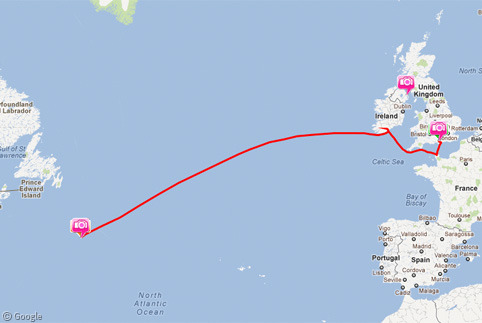 On the 15th April 1912, exactly 100 years ago this weekend, the RMS Titanic sank in the North Atlantic Ocean…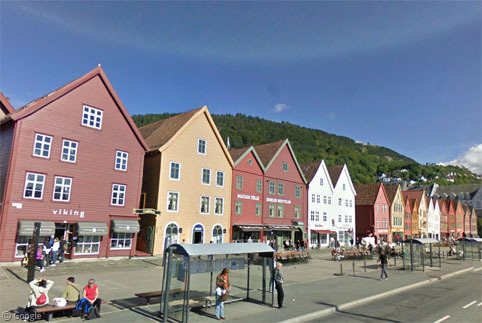 Here at Google Sightseeing we love a chance to create a post about the scenic wonders of Norway1. Today we…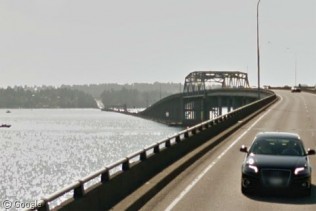 Floating bridges, while often temporary structures used in times of war or disaster, can also be used long-term in locations…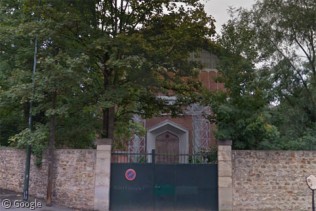 From the late 19th century to the period between the World Wars, hundreds of airship hangars were built in Western…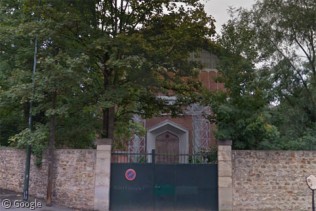 From the late 19th century to the period between the World Wars, hundreds of airship hangars were built in Western…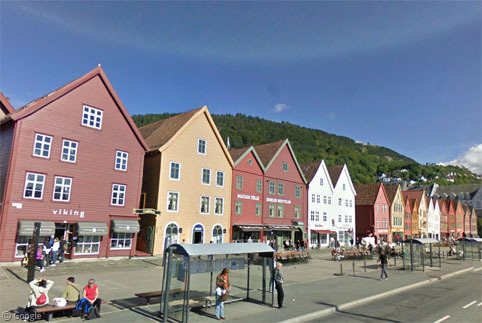 Here at Google Sightseeing we love a chance to create a post about the scenic wonders of Norway1. Today we…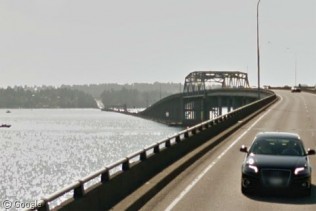 Floating bridges, while often temporary structures used in times of war or disaster, can also be used long-term in locations…