Download Google Earth
The Google Earth application is available for Windows, Mac and Linux, and is completely free. We recommend that you get it as part of the free Google Pack, as it includes a variety of other excellent, and also entirely cost-free software.
Installing Google Earth means that you can view all of the sights that we link to in ways that you never even imagined! Fly, zoom, rotate, spin and float over the world's most spectacular locations and the most fascinating events taking place on it. Explore satellite imagery, maps, terrain, 3D buildings and even the far reaches of the universe with Google Sky.
Click below to download Google Pack, and start discovering Google Earth now!
New in Google Earth 4.3
Photo-realistic buildings from cities around the world
Dawn to dusk views with the Sunlight feature
Swoop navigation from outer space to street-level
Previously on Google Sightseeing
On October 24, 1901, Annie Edson Taylor became the first person to survive a trip over Niagara Falls in a…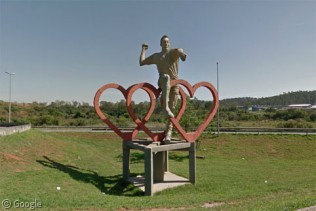 Celebrating his 74th birthday today is Pelé, one of the greatest ever football players. At least we think he is…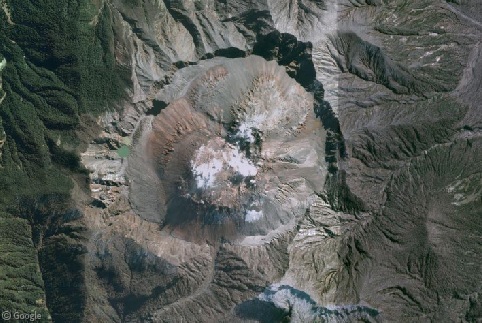 In a country as large and historically rich as Chile, it's no surprise that ghost towns abound throughout the country. Now with full Street View coverage throughout Chile, it's time to take a peek at some of these fascinating lost communities.