Suggest a sight
If you've found something on Google Maps or Google Earth which you think we should post, then this is the place to let us know about it.
Before submitting your location, please familiarise yourself with our FAQs, and also search our site to make sure we haven't already featured it.
Previously on Google Sightseeing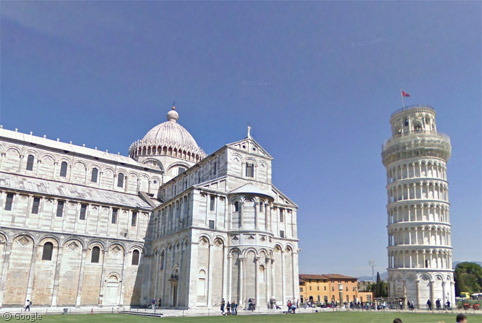 We recently took a look at a number of Churches with twisted spires. Rather more common are Churches with detached…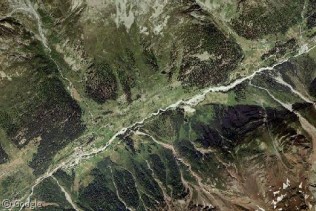 The Street View trike's been at it again, this time in the Swiss Alps visiting the slopes of eleven different alpine resort areas to put you right in the middle of slopes of famed ski resorts, towering mountains, and bucolic trails. Join us for a look at two beautiful valleys in the canton of Valais that surround the largest glacier in the Alps.